The 12th Fair of Metal Processing, Tools and Machine Tools STOM-TOOL.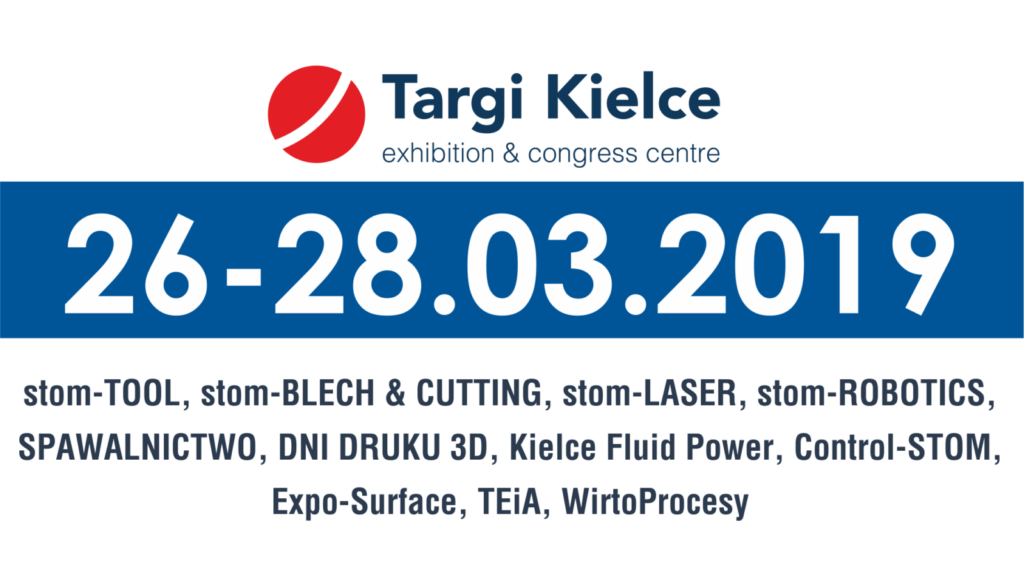 For a number of years Targi Kielce's Industrial Spring – annual events cycle has generated an increased interest. The Fair of Metal Processing, Tools and Machine Tools STOM-TOOL is one of the cycle's highlights. The upcoming Targi Kielce's Industrial Spring is held from 26 to 28 March 2019. 
The previous years' exhibitors and visitors of the Targi Kielce's Industrial Spring expo cycle have given truly favourable feedback. This serves as a proof that the event has advanced to become one of Central and Eastern Europe's most important meetings of this kind. STOM-TOOL has progressed to become a major Europe-wide industry event, a one-stop-shop for tools and CNC machines used for metalworking. STOM-TOOL boasts recognition of exhibitors from home and abroad. The 12th  STOM-TOOL brings together numerous manufacturers of top-quality appliances and equipment. 
The comprehensive exhibitions cluster has attracted more focus and attention. Its participants clearly show that this is the place to establishing new business contacts and sell machines on show at the expo. Proximity to customers, especially those that represent the aviation sector (e.g. the Aviation Valley) guarantees proper target-audience selection. –  says Piotr Pawelec – Project Director.
Last year's edition brought together over 500 companies (Exhibitors, Co-exhibitors and Represented Companies) from 32 countries. The exhibition has grown to use the 7 exhibition halls which serve as the presentation stage for state-of-the-art machines and equipment. These were presents by companies from Germany, Turkey, Italy, the Czech Republic, Switzerland, Portugal, Japan, Slovenia, France, Sweden and the Netherlands. The exhibitors emphasize that the Targi Kielce's Industrial Spring was extremely successful in terms of machines and equipment sales as well as visitors number and quality – managers and companies decision-makers account for over 90% of expo quests.