London University Central Saint Martins graduate Kiki Grammatopoulos has made a unique contribution with her project "Rewild the Run," focusing on sustainable fashion and ecological restoration.
The young designer developed this new 3D printed running shoe outsole with the intention of facilitating plant and seed dispersion in urban areas, thereby promoting "rewilding and fostering a deeper connection between humans and nature." The demonstration prototype of the outsole was carefully crafted using nylon polymer through the 3D printing process, achieving superior precision and intricate detailing achievable with this manufacturing technique.
"I wanted to explore our relationship, or lack thereof, with the wild in our cities, and how these urban environments would look if ecology and biodiversity took over — some of which we saw over Covid-19," Grammatopoulos told Dezeen, an Architecture And Design Magazine.
"Our awareness of natural systems is frail, particularly in cities, even while being fundamental to humanity's ongoing existence."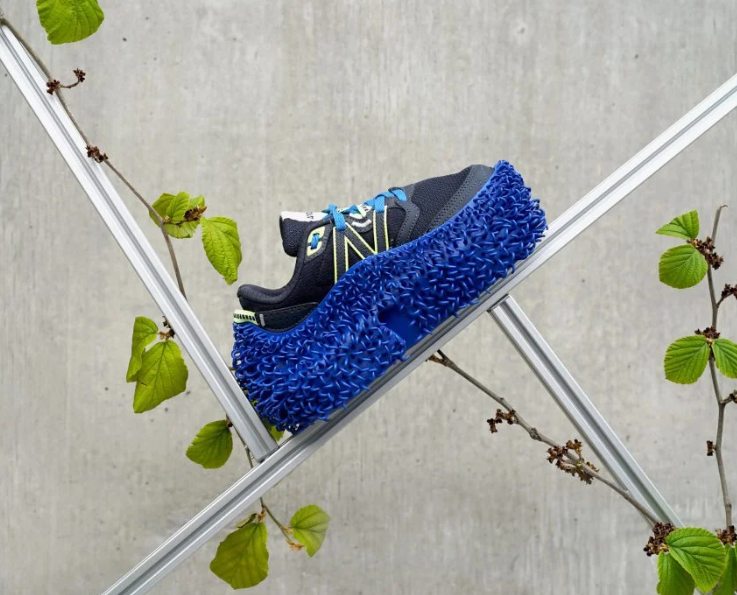 3D printing for rewilding
In her Material Futures master's course, Grammatopoulos harnessed the capabilities of 3D printing to bring her "visionary rewilding footwear to life." Biomimicry played a crucial role in Grammatopoulos' design process, and 3D printing allowed her to accurately replicate the minute hooks found on certain plants. These hooks, densely covering the running shoe outsole, enable it to grip onto dirt and plant matter, just like the natural seeds' dispersal mechanisms she sought to mimic. By using 3D printing, Grammatopoulos was able to create a highly functional and sustainable design, fusing nature's principles with advanced technology.
"The use of 3D printing in the prototype allows for further possibilities in the future development of the project,"
says the Graduate. Grammatopoulos envisions the next iteration of her rewilding footwear to be 3D printed or injection-molded in performance rubber, enhancing the shoe's durability and functionality for active urban lifestyles. Through her collaboration with the London-based running community Run the Boroughs, Grammatopoulos aims to evaluate the effectiveness of her 3D printed design in rewilding urban environments through sport. This real-world testing allows her to gather valuable insights and refine her design, paving the way for future 3D printed rewilding footwear that aligns fashion, sport, and ecological restoration seamlessly.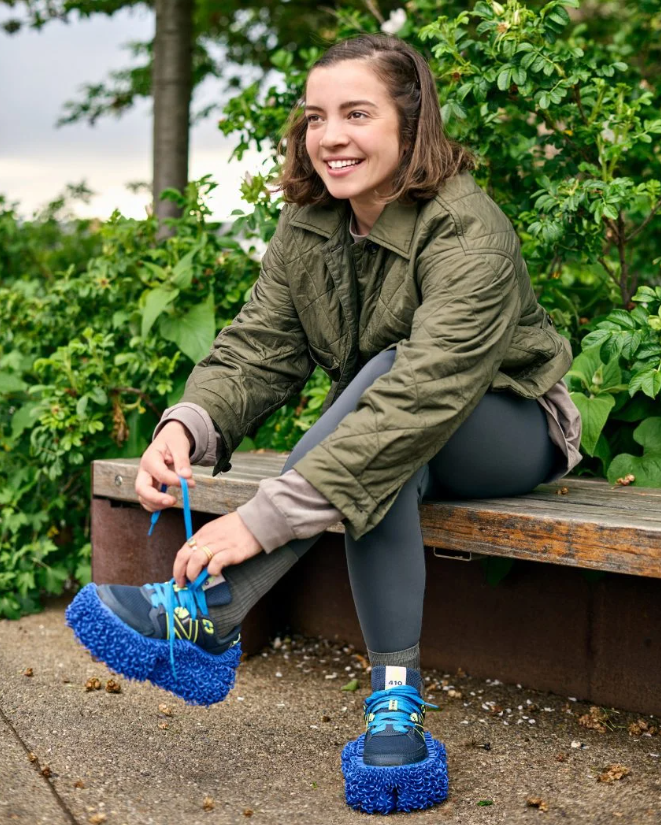 Stepping up the footwear industry with 3D printing
UAE-based 3D printed footwear startup ELASTIUM introduced its first fully 3D printed sneakers made from 100% recyclable foam. ELASTIUM's sneakers incorporated a novel lattice-structured low-density thermoplastic elastomer TPE) foam material. This foam was manufactured using ELASTIUM's proprietary granulate extrusion 3D printing technology. The sneakers prioritized both comfort and resilience, with a softness similar to Crocs and a cushioning capability comparable to high-performance sneakers from popular brands like Adidas and Nike.