Travis Kirby and Jesse Jones will ensure manufacturers receive applications and support to help their region keep pace with the industry's surging production demands.
Mazak Corporation announced the appointment of two new managers at its Southeast Technology Center in Suwanee, Georgia. Travis Kirby is the new service manager and Jesse Jones was promoted to regional applications manager. In their new positions, Kirby and Jones will ensure the region's manufacturers receive the expert applications and service support they need to keep pace with the industry's surging production demands.
As the new service manager, Kirby will guide and grow the service group and streamline operations to support field service engineers and provide customers technical support. His qualifications for the new position include 21 years at Mazak, with five years as an application engineer and 16 years as a department manager in applications engineering. Kirby is a state-certified journeyman machinist and is currently pursuing a master's degree in system engineering.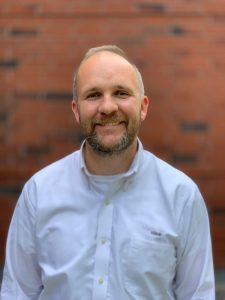 Jones joined Mazak in 2007 and is studying toward a master's degree in systems engineering at Kennesaw State University. Among his past accomplishments, he won the 2008 SkillsUSAGeorgia Competition in CNC programming.