HSTec is an innovative development and production company with many years of experience in the field of high-speed motorized spindles, industrial automation and robotics.
A flexible team of leading mechanical and electrical engineers continually launches new product development and offers creative and comprehensive solutions in the field of industrial automation.
PRODUCTS:
We ofer a wide range of high-tech products:
High-speed motorized spindles
Machine tool components
Special machines and devices
Robotic automation of production process
HSTEC d.d. is an authorised representative and distributor for:
BALLUFF
HOFMANN
REXROTH BOSCH GROUP
WITTENSTEIN-ALPHA
MITUTOYO
HIGH-SPEED MOTORIZED SPINDLES HIGHLIGHTS:
SMART motorized spindle for precise grinding applications with integrated on-line monitoring and data-logger system (predictive maintenance).
High-speed motorized spindle for grinding applications up to 90.000 rpm.
Motorized spindle with integrated active balancing system up to 100 kW.
NEW OFFER:
Universal machine tending robotic cell HSR 1800 – 35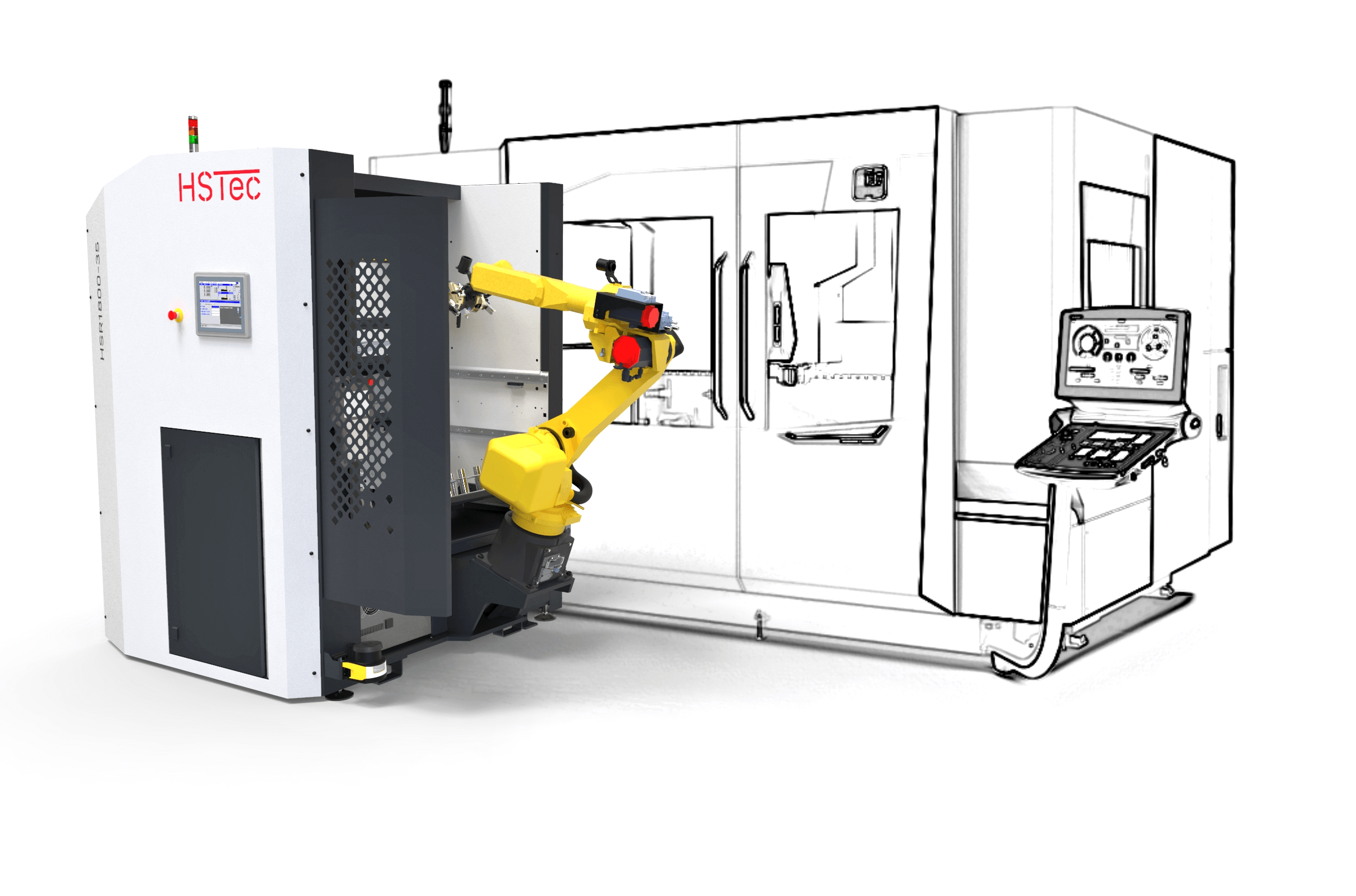 Load capacity: 35 kg
Robot reach: 1800 mm
Workpiece diameter: 10-250 mm
Highlights:
Availability in wide range of pallet sizes and robot reach length.
Flexible and simple setup, quick pallet change with  cylindrical or prismatic workpieces.
Application on different machine types: CNC lathes and milling machine tools.
Possibility of installing different robot types and brands.
Workpiece measurement and inspection, 2D and 3D vision measurement system.
In addition to our own spindles, we also offer service and repair of main spindles and motorized spindles of all other manufacturers.
Emergency service within 24h
Spindle redesign and optimization
Spindle vibration and stiffness analysis
Laser welding of damaged parts
Testing of encoders, speed sensors, tool clamping systems and other spindle components
Testing and diagnostics using state-of-the-art equipment
Technical support for parametrization and commissioning 0 – 24h