DMG MORI introduced the DMP 35, a high-speed, compact machining center with a small footprint with automation and five-axis options.
DMG MORI has introduced the DMP 35, a high-speed, compact machining center suitable for a range of materials, from aluminum to titanium. It has a footprint of 3.15 m², a width of 1,285 mm, a minimum dismantling height of 2,280 mm and traverse paths of 350 × 420 × 380 mm.
DMG MORI has equipped the DMP 35 with an inline spindle with 15,000 rpm, direct absolute path measuring systems in all axes and a tool magazine with 15 places for tools up to 150 mm long. Optionally, 25 tool places are possible, which increases the width of the DMP 35 to 1,410 mm. The modular system also includes a spindle with 24,000 min-1 and an HSK-A40 or SK 30 interface.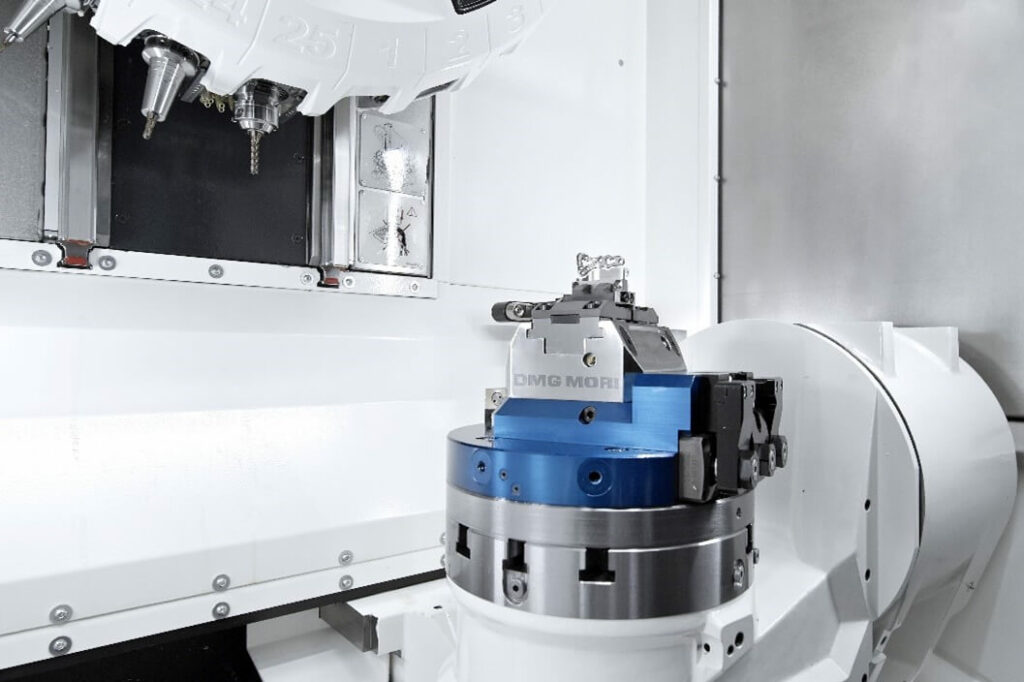 The DMP 35 is also available with an integrated table for five-axis simultaneous machining. The stable design is said to ensure vibration-free and highly accurate milling in applications with high quality requirements with free chip fall. DMG MORI also offers an internal coolant supply with 40 bar and a chip conveyor with a capacity of up to 1,000 cm³/min. This and the internal doors ensure high process reliability in production.
With 1.15 m² of additional floor space, the WH 3 on the DMP 35 is the most compact automation solution from DMG MORI, the company says. The DMP 35 is designed to autonomously produce fully automated components with short changeover times. With the new input programming on the WH 3, the setup process is faster and easier, so that even inexperienced programmers can use it, according to DMG MORI.