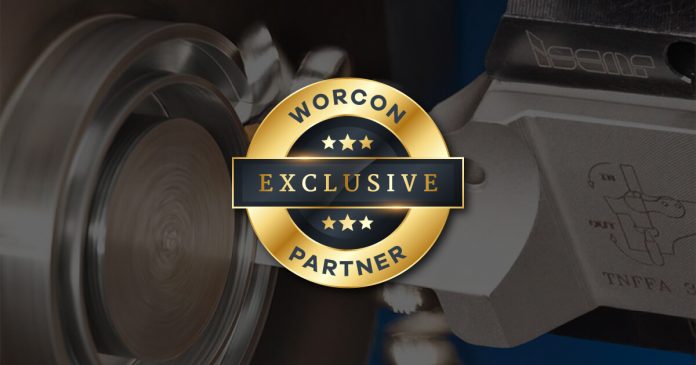 Iscar Tools Ltd. and Worcon have signed an exclusive partnership agreement. From now on you can read news about the latest trends of Iscar tools and our other partners on our portal.
ISCAR is the largest member of the IMC Group owned by BERKSHIRE HATHAWAY INC., managed by renowned American investor Warren Buffett, and produces all kinds of cutting tools and hard metal tiles that deliver superior quality.
Iscar's product portfolio includes tools and holders for turning, milling, hole-punching, drilling and threading, and grips for machine tools. Provides engineering and manufacturing solutions to numerous industries worldwide. The largest buyers of Iscar products are aerospace industry, automotive, and many others.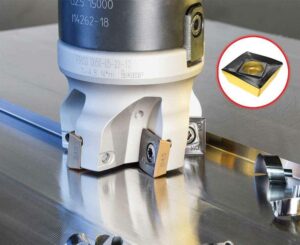 ISCAR is a relatively young company founded in 1952 and had no significant impact on the world market until 1975 when it embarked on a mission to seek globally innovative products. Thanks to its R&D investments, Iscar has grown rapidly, enabling it to buy other companies, reaching today's size and strength. The first big success was SELFGRIP, the first ever tool with a non-screwdriver hard metal plate, while the HELIMILL spiral blade with a CHAMDRILL drill with a screwdriver without a clamp, are just some of the innovative products by which Iscar became recognizable. Constant refinement and search for new products is the hallmark of Iscar, which earns 40 percent of its revenue from products no older than 5 years.
An average of 65% of working time has been shown to relate to production time. In line with the motto, Machining Intelligently Iscar offers tools that significantly reduce the non-production time associated with tool setting and calibration and workpiece modification.
ISCAR is also a digital company, which offers several industry-standard digital tools for INDUSTRY 4.0 that allow data to be accessed and processing time calculated with simple and permanently available applications. One such application is the ISCAR Tool Advisor (ITA), which will automatically select the appropriate cutting tool for particular processing, after simply entering several processing parameters.
ITA as industry standard 4.0, is a user-friendly, electronic-based tool selection application. The tool selection process increases productivity and is based on targeted technical information, which is in contrast to the intuitive search method. For the purposes of the fourth industrial revolution, the optimal tool advisor is based on processing requirements data. ITA works in conjunction with the ISCAR electronic catalog, from which tool data is downloaded and further applied in machining.
An electronic catalog for full processing support enables quick search of all ISCAR tools and tiles, shows parameter values along with technical specifications, is constantly updated and provides users with the latest information. It also offers 2D and 3D tool models, images and links to video product presentations. It also provides a verified, non-collision tool path for users of the CAD-CAM system, where it is possible to assemble cutting and gripping tool assemblies very quickly and easily. This approach allows developers to quickly assemble and load 3D models for CAD-CAM users.

Also new is the product identification application by scanning a QR code from a package that will connect you directly to the internet and provide all the technical details of a specific tool.
MATRIX system
ISCAR's MATRIX is an additional Industry 4.0 system that combines the most innovative automated tool cabinet with the MATRIX-TM application for tool management, simplifying the ordering process, in accordance with predefined authorizations. Flexibility, as the key to any tool storage solution, implies the modularity of drawer and drawer configurations that can be changed with different box sizes, giving the user a large number of drawer combinations. Extra cabinets for extra space can be connected with a simple cable connection. Multiple cabinets can be used in different locations and networked to be managed through a single database.
ISCAR is constantly developing additional smart mobile technology applications that can be installed on all iOS or Android devices integrated into a single Iscar World application that help and simplify metal processing with the ISCAR tool.
Today, Iscar employs about 6,000 people, half of whom are based in Tefen, Israel, where the company is headquartered. Iscar is a multinational company with a network of subsidiaries in more than 60 countries. In doing so, it approaches customers by providing them with the same quality and service through their sales engineers.
The message sent by ISCAR is that product development and marketing alone are no longer sufficient, but an important benefit for the user.