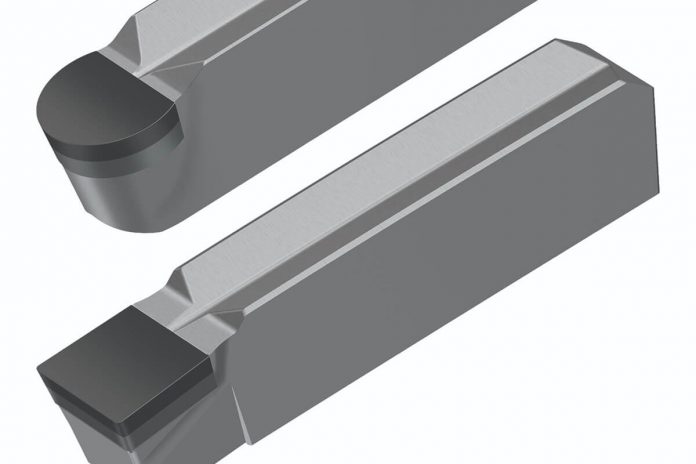 Walter WBH20 and WBS10 grades provide improved quality, reliability and tool life in grooving operations on ISO-H and ISO-S materials, respectively.
WBH20 and WBS10, part of the latest generation of CBN insert grades from Walter, deliver improved surface quality, process reliability and tool life in grooving operations on the toughest materials. Walter recommends WBH20 for ISO-H materials such as those used in hard turning applications, and WBS10 for ISO-S materials—specifically nickel-based (such as Inconel), iron-based (such as Udimet) or cobalt-based (such as Hayens).
WBH20, with 50% CBN content and optimized grain structure, is wear-resistant at medium cutting speed. With a T-land of 0.008" x 20 degrees, it was developed to efficiently groove components of hard ISO-H materials up to 65 HRC with low wear during either smooth or interrupted cutting. Typical application areas include automotive and agricultural equipment, energy and general machining.
Walter recommends the WBS10 grade for aerospace materials, specifically super alloys from ISO-S materials group. The company says the WBS10's light hone and 65% CBN content makes the insert well-suited for higher cutting speeds between 800-980 sfm in super alloys such as Inconel-718. This should increase production capacity and free up machine time, with the grade's low unit costs further enhancing its cost-effectiveness. Beyond the aerospace industry, Walter recommends the WBS10 grade for the oil, gas and energy industries, as well as general mechanical engineering.