Since they launched last year, HP's latest Jet Fusion 5420W and Metal Jet S100 systems have significantly expanded the medical 3D printing potential of its portfolio.
With the Jet Fusion 5420W, HP has introduced an ideal means of 3D printing white medical parts that can be customized to meet patient needs. The firm's Metal Jet S100, on the other hand, now allows manufacturers to scale cost-efficiently into volume production, in a way that could be attractive to those 3D printing in medicine or other related use cases.
That said, HP's wider portfolio also continues to facilitate medical 3D printing in applications ranging from orthodontic aligners to lifelike anatomical models. One such beneficiary, HeyGears, has found that adopting HP Multi Jet Fusion (MJF) has provided it with the design freedom to customize orthotics to patients while making them more breathable, and realizing cost savings via part consolidation.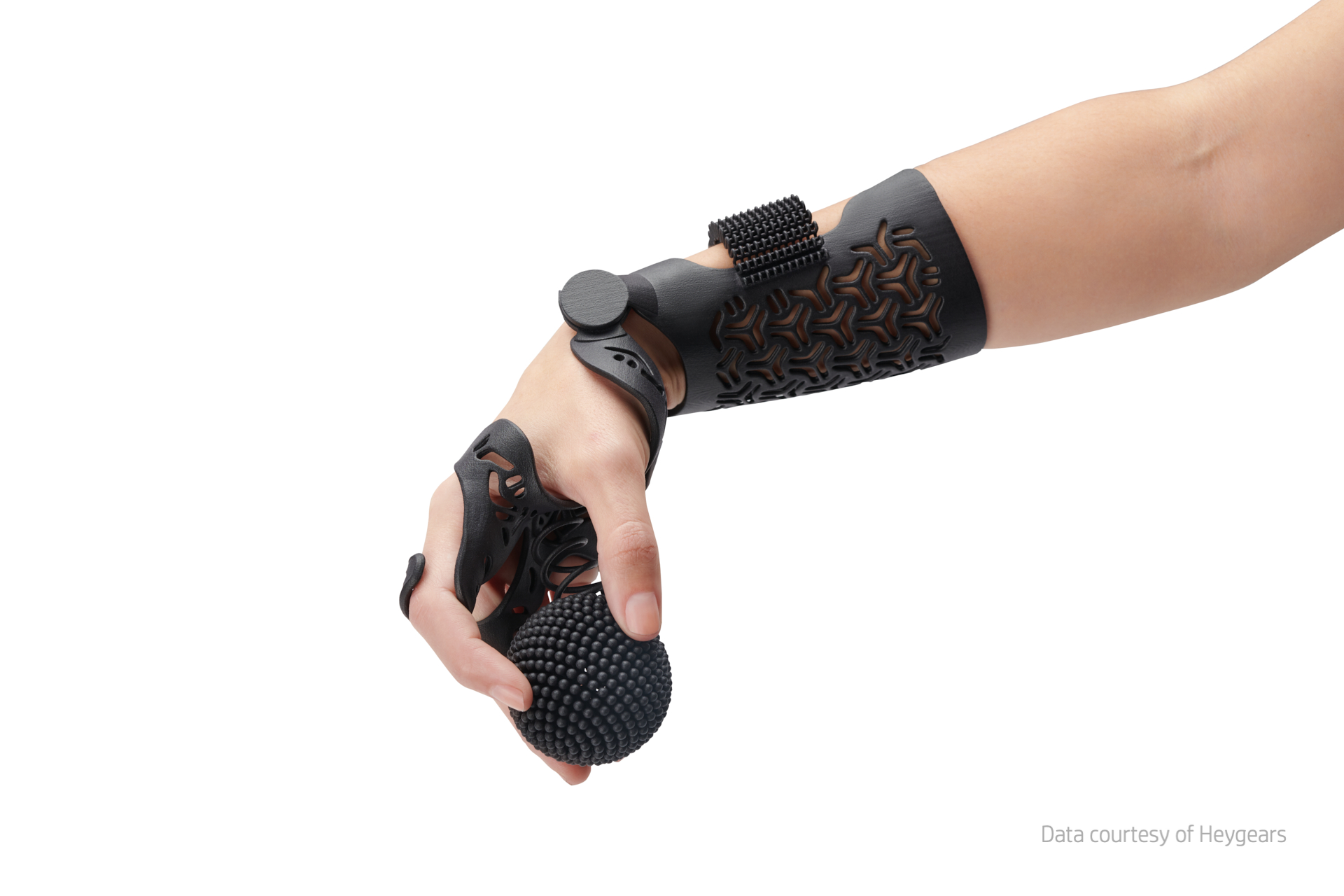 "The personalized design, fixing method, and the additional adjustable structures can effectively prevent problems such as muscle atrophy, skin discomfort, and nerve and blood vessel compression," explains Dr. Heyuan Huang, Co-Founder and EVP of HeyGears. "The use of 3D printing technology to create 3D printed custom orthotics and replacing traditional methods enable patients to obtain the latest treatment options and the best medical experience."
Multi Jet Fusion (MJF) outside of medical 3D printing
In the dental field, one of the most prominent users of HP medical 3D printing is Smile Direct Club, a US-based aligner manufacturer. At the firm's "Smile House" production facility, just outside of Nashville, 60 HP Jet Fusion 3D printers are deployed in the serial manufacturing of customer-specific molds, which are later used to create clear plastic aligners.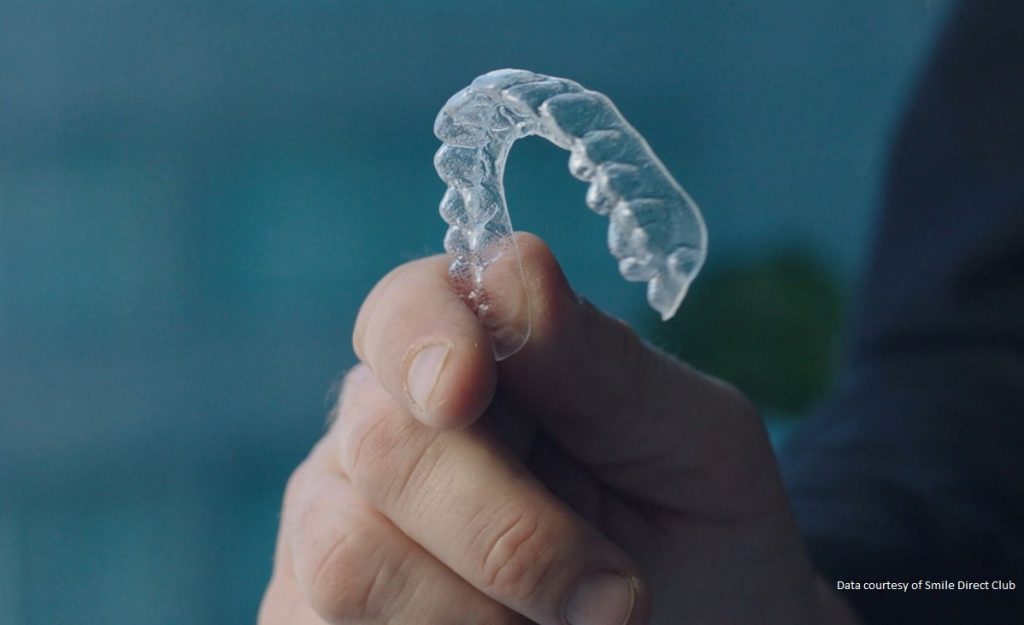 According to Smile Direct Club, as many as 80% of Americans could benefit from orthodontic care, but due largely to the cost of treatment, just 1% get it. However, compared to traditional braces, which can cost anywhere from $5,000 to $8,000, the company's 3D printed alternatives are priced at $1,950, making them much more accessible.
Another aspect of dental 3D printing that Smile Direct Club continues to benefit from is material flexibility and reusability. Not only does manufacturing with Multi Jet Fusion (MJF) facilitate the creation of complex molds from industrial-strength Nylon 12, but it does so with greater material efficiency than traditional subtractive production methods allow. 
Medical 3D printing in the metal space
HP Metal Jet technology is also helping boost the adoption of 3D printing in medicine at firms like Metal Injection Molding (MIM) specialist Parmatech. In the past, the system has allowed the early adopter to accelerate product iteration, and cost-effectively scale into volume production, thanks to its reliance on cheaper MIM materials over spherical 3D printing powders.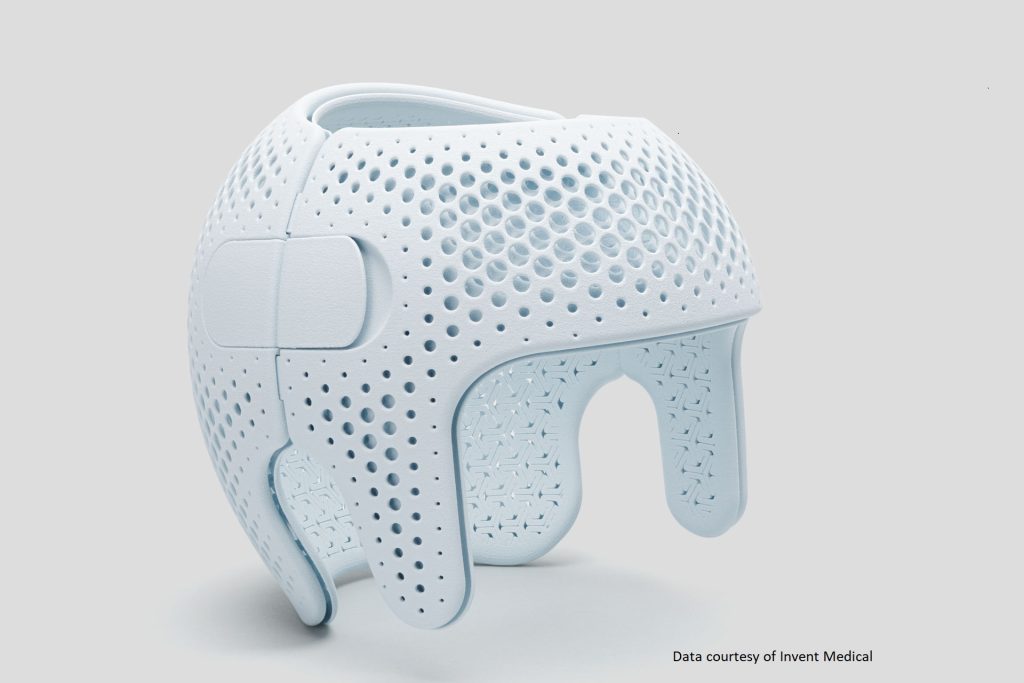 "Our threshold is currently about 10,000-12,000 units per year, anything below that doesn't make economic sense. The upfront costs are too great and the long-term savings are spread out over too many years," explains Rob Hall, President of Parmatech. "What HP Metal Jet technology does, is allow us to immediately take that business and say 'it's going to be more cost-effective.'"