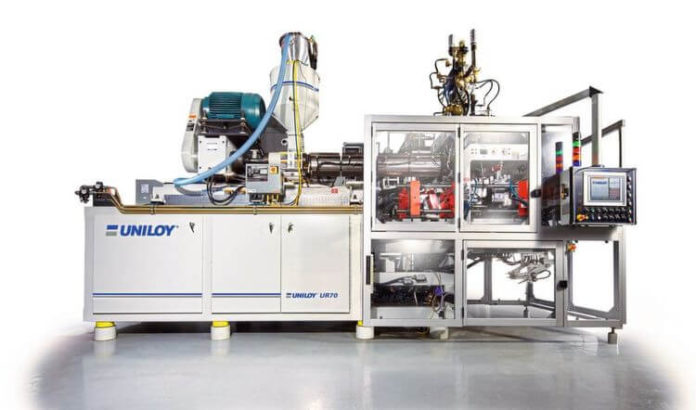 USA – Uniloy Inc. has just announced the completion of the purchase of its U.S. and European operations from Milacron LLC.
The leading blow molding machine and mould manufacturer in the plastics processing industry, Uniloy, which belonged to the Milacron Group, said the purchase of its U.S. and European operations from Milacron is now completed, and transactions related to Mexico and India expected will follow to follow later in Q3 2019. The ownership of the new Uniloy organisation are Osgood Capital LLC and Cyprium Investment Partners LLC.
Brian Marston, president of Blow Moulding and Extrusion with Milacron, will now be Uniloy President and CEO. Marston has held leadership roles within the plastics and blow moulding industry for over 35 years. Along with Brian's experience, Uniloy's new ownership team have the experience and resources to accelerate growth.
Both Osgood Capital and Cyprium Partners have years of experience in the plastics market and are committed to ensuring Uniloy's ongoing success. Within the new Uniloy management team are Chris Peters as vice president, finance and treasurer and Tom McDonald is vice president of operations. Osgood Capital President, Joseph S. Levy, who has over 25 years of experience in the plastics and packaging industry, stated, "Osgood is excited to have this opportunity to work with the Uniloy management team led by Brian."
Global footprint
The new Uniloy organisation has a global footprint, ensuring close proximity to its customers in sales, service and aftermarket support.
A robust, regional organisation is said to be in place, with inventories of spare parts and expert teams of field service technicians strategically located globally, the company notes. 
In Europe, Uniloy experts are based across Italy, Germany, Czech Republic and the UK and will provide blow moulding services and technology support. The Magenta, Italy facility will serve as the European technical centre. In the U.S., blow moulding machine manufacturing will transfer from Milacron's Afton, OH, plant to Uniloy's global HQ in Tecumseh, MI, joining Uniloy's mould manufacturing operations.
"Uniloy will focus on innovation, customer solutions and being a great place to work. After all, our employees are our most important asset as we grow and develop," Maston said.
Uniloy, which has operated as a Milacron product brand since 1998, has been offering high-performance machinery, technical expertise and aftermarket support since the 1960s.