Developed in collaboration with Braskem, the PP 400 material from Advanced Laser Materials requires no additives and achieves 50% elongation at break.
A new polypropylene powder for use in selective laser sintering (SLS) has been introduced by Advanced Laser Materials (ALM), part of EOS. PP 400 offers superior mechanical properties compared with other materials available on the market, according to ALM, notably a 50% elongation of break, providing impact resistance in dynamic environments. In addition, no absorbers or other additives are required for use.
The powder is easily recyclable, enabling low cost-per-part manufacturing. PP 400 also features chemical resistance, processing stability, and enhanced performance in products with living hinges. Applications include fluid systems, tanks and containers, piping, interior components on automobiles, and anything that comes in contact with corrosive fluids.
"Developing our own polypropylene was less about just getting to market and more about getting to market with the right product that meets the demands of our customers and partners," said Cary Baur, Manager, R&D and Applications Development – Polymers for EOS. "We wanted to create the best base material possible that would be successful on its own, but could also serve as a jumping-off point for producing customized composites based on customer applications and needs."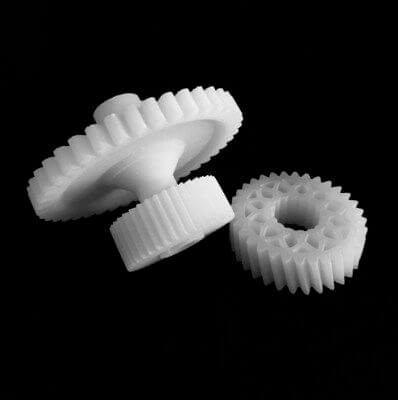 ALM is the only company in the additive manufacturing industry uniquely equipped to create custom materials for clients and also drive hardware configuration and process coordination for utilizing that material, added Baur. "In the automotive industry, for example, ALM has worked with several different customers to develop custom materials that have a higher impact resistance, higher tensile strength, or meet other very specific application criteria.
Similarly, in the aerospace industry, we've worked with customers to understand their application criteria and then design a material that may be more flame retardant or one that has electrostatic dissipation properties or performance strength," told Baur. The approach transcends simply finding the right material, he stressed. "We work closely with customers to help them figure out how to use the material correctly to get the most benefit out of it in its intended application," said Baur.