The right input device can accelerate any process. Yet compatability is equally as important. 3Dconnexion announced the compatability with Soldiworks XDesign.
All products from 3Dconnexion, manufacturer of input devices for CAD and 3D professionals, now support the beta version of the 3D and CAD application Solidworks XDesign. With the realisation of the compatibility, XDesign users can now design from anywhere with a 3D mouse and Cadmouse.
Based on Dassault Systèmes 3Dexperience platform, XDesign is Solidworks new CAD and collaboration tool. It can be used cloud-based via the browser and does not require any installations.
All current 3Dconnexion products are compatible with XDesign. This includes the following devices: Spacemouse Enterprise, SpaceMouse Pro Wireless, Spacemouse Pro, Spacemouse Wireless, Spacemouse Compact, CadMouse Wireless and Cadmouse.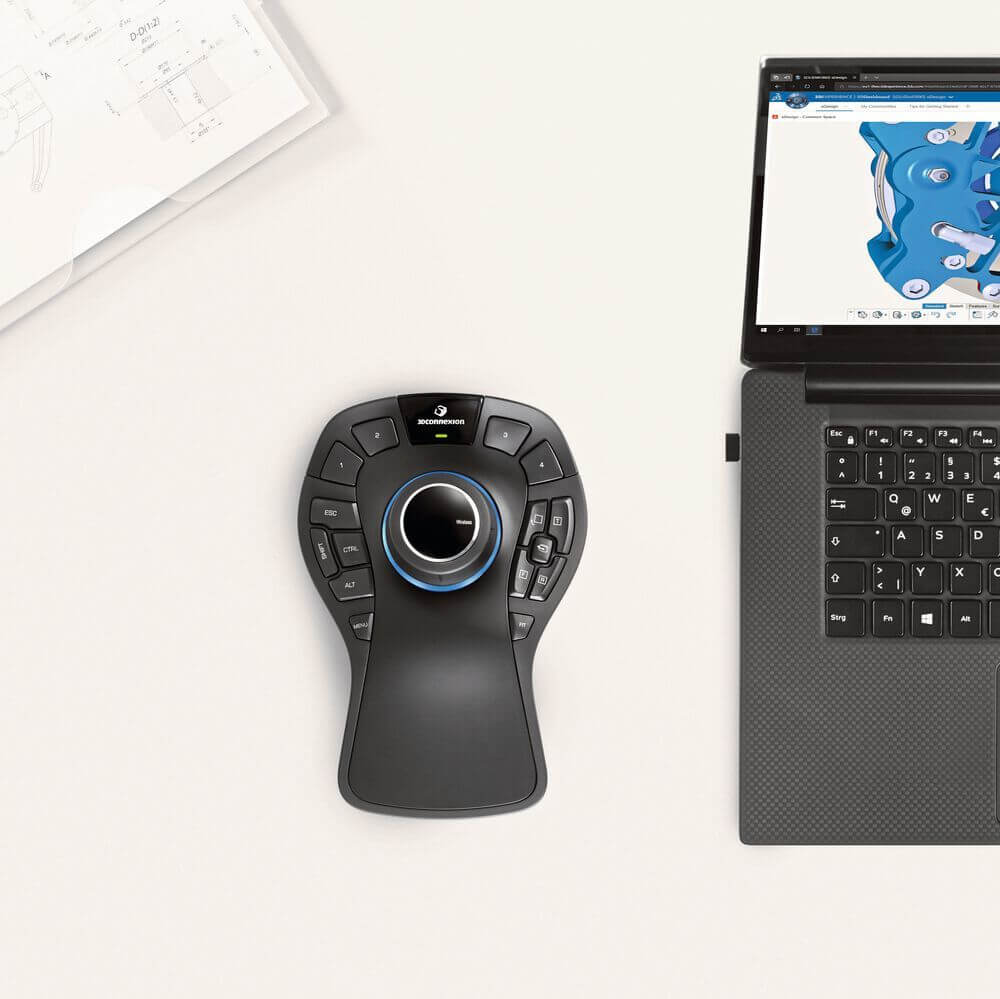 Many designers who work with Solidworks solutions are already familiar with the numerous advantages of our devices, such as simplified navigation, access to functions just with the touch a button, and a higher level of productivity. XDesign users can now also take full advantage of these benefits.
The combination with 3Dconnexion products offers all xDesign users an optimal design experience.
XDesign is a cloud-based CAD solution that supports all browsers. Installations become superfluous, while all other benefits of the cloud can be taken advantage of.
Technical Specification
3Dconnexion® six-degrees-of-freedom (6DoF) sensor
12 Intelligent Function Keys
Colour LCD for visualising Function Key assignment
QuickView Keys | Top / Bottom | Left / Right | Front / Back
90° Rotation Clockwise / Counter Clockwise
ISO1 / ISO2
Rotation Toggle
3 Custom View Keys
Keyboard Modifiers (Control, Alt, Shift, Escape, Enter, Space, Delete, Tab)
Full-size, soft-coated hand rest
31 programmable keys in total
Dimensions (LxWxH): 9.8″ x 6.1″ x 2.3″ / 249mm x 154mm x 58mm
Approximate Weight: 28,22oz. / 800g