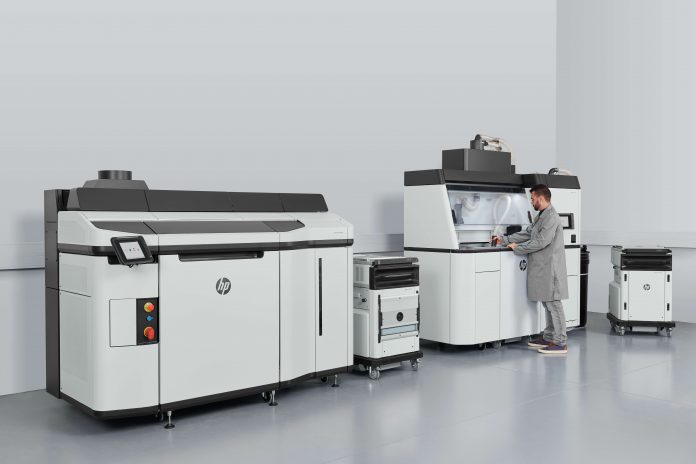 CGS plus d.o.o. is a Slovenian authorized supplier and servicer of industrial 3D printers HP Multi Jet Fusion (MJF).
MJF 3D printing technology enables the production of quality and functional plastic products with a production speed that is 10 to 12 times higher than in competing technologies.
It is intended for serial production of finished products, as well as for prototyping. The products are isotropic, waterproof, hermetic and in their mechanical properties equivalent to plastic products made by injection molding.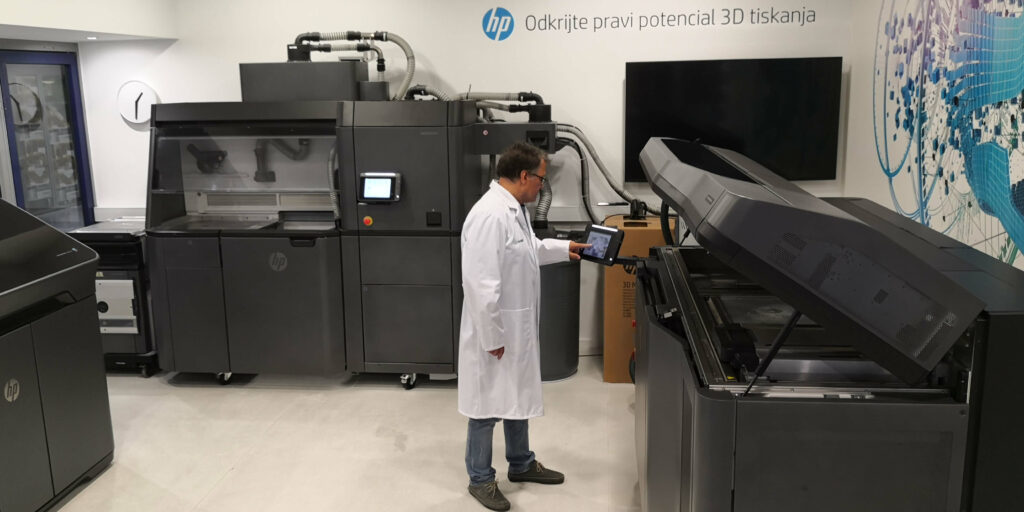 HP MJF technology allows you to make products from the following materials:
HP 3D High Reusability PA 11 – suitable for making vents and products where greater material elasticity is desired.
HP 3D High Reusability PA 12 – a general material, suitable for making functional complex and accurate products at a low cost.
HP 3D High Reusability PA 12 Glass Beads – polyamide material with glass beads, suitable for making hard and dimensionally stable products.
BASF Ultrasint® TPU01 – polyurethane material, ideal for areas where elasticity and vibration damping are required. The material is intended for the second generation of HP 5200 series industrial printers.
Lubrizol ESTANE® 3D TPU M95A – also a polyurethane material with properties similar to Ultrasynt, with a low degree of wear and good repellency. The material is intended for the first generation of HP 3D 4200 series printers.
HP 3D High Reusability CB PA 12 – The material used in HP color printers and it its features is similar to PA 12, but products can also be in color. The basic color of this material is white, while all the other materials are gray.
Anyone who would like to enter the world of industrial 3D printing and does not have the appropriate education, HP offers full support in training and education, and provides service and maintenance for all their printers.
The response time for a normal maintenance contract is the next business day, and with a special contract it is possible to achieve a response time of four hours.
We also assist you in new product development projects in customizing existing products for production using 3D printing. If the products are adapted to 3D printing production, they can be significantly cheaper.
At CGS plus company, we also offer industrial 3D printing services as well as digital production of your products.
The advantages of HP MJF technology are: fast production, no production tool required (we only need a 3D CAD model), the production price does not depend on the product geometry, product personalization does not affect the price, the printed product does not require additional processing.