Water jet options for industrial and personal usage can be observed at the Omax booth. The company aims to provide the fitting product for different needs.
At EMO 2019, Omax Corporation will present the Omax 5555 Jetmachining Center with a 40hp Enduromax pump and Tilt-A-Jet, as well as the latest in personal water jets, the Protomax. With a variety of products on display, visitors to the Omax booth (Hall 16/Booth D01) will experience versatility, high precision and a compact design, demonstrating a water jet for every level of manufacturing, according to the company.
With a completely sealed and protected ball screw drive system, this robust and reliable workhorse is suitable for shops cutting projects needing high precision. The Tilt-A-Jet lets your water jet achieve virtually zero taper with most materials. The Tilt-A-Jet can position the nozzle at an angle calculated by the software to exactly offset the taper from the jet.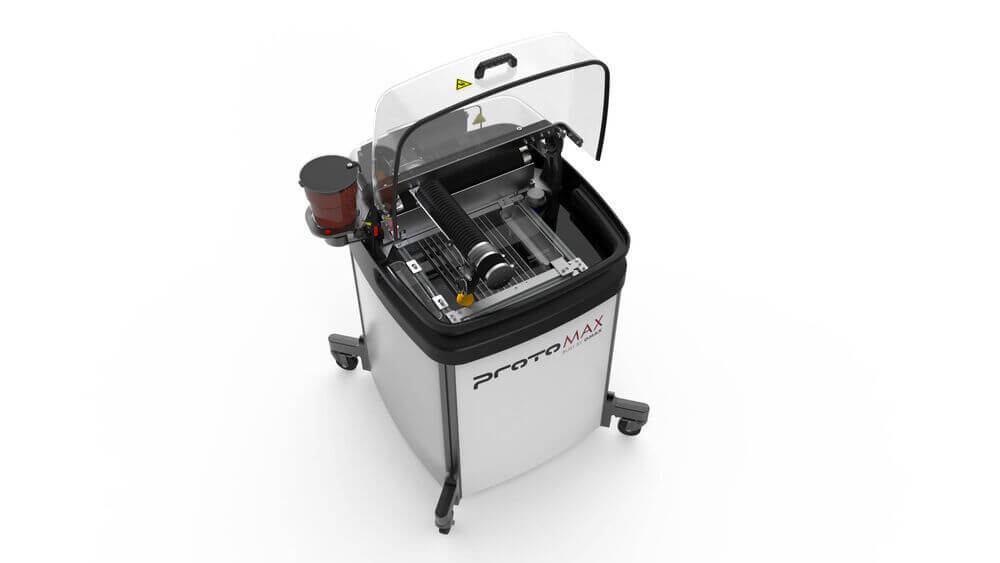 In addition to its industrial machines, Omax will demonstrate the new Protomax personal abrasive water jet system. Protomax is a compact, self-contained cutting system ideally suited for prototyping and low-volume cutting of almost any material, up to approximately 26 mm thick. It makes a useful addition for large shops and fabricators that need occasional water jet capabilities to complement their other cutting systems.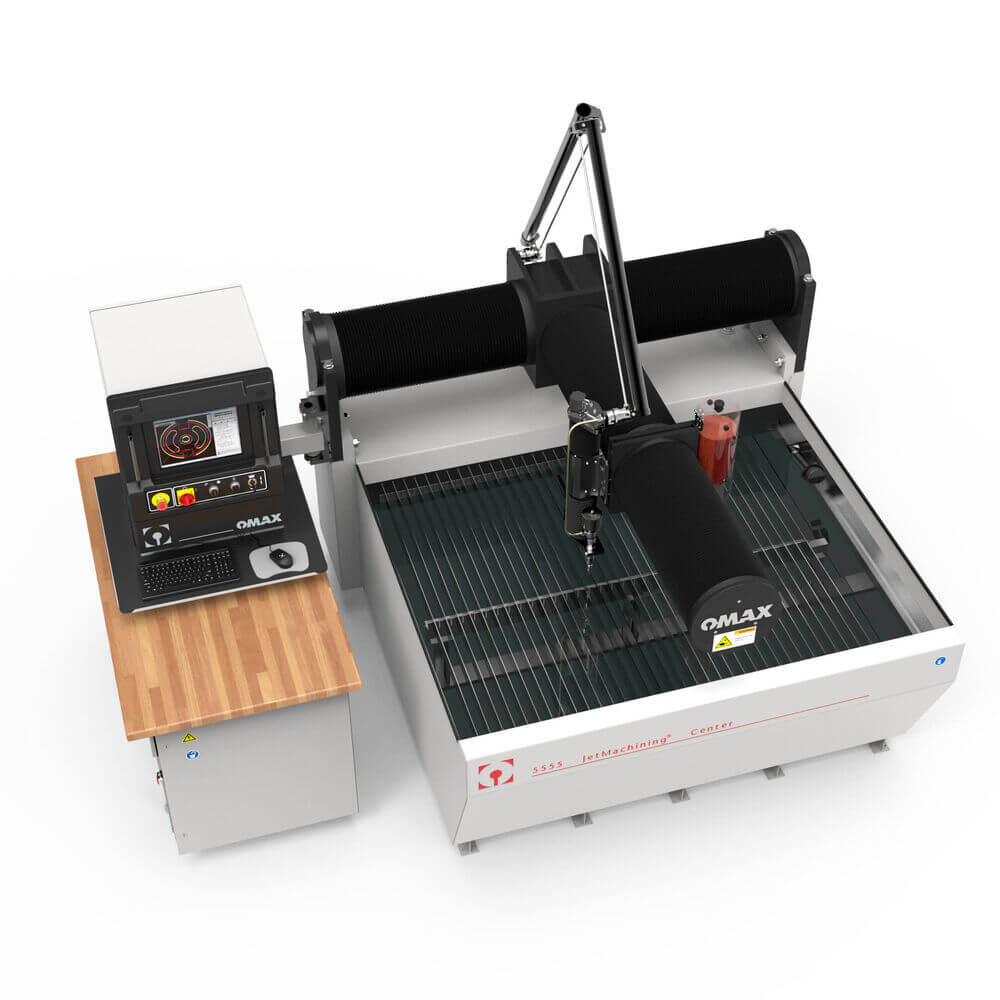 Attendees will experience Omax's Intellimax control software. It was engineered specifically for use with abrasive water jets and requires no special machine code knowledge to use.