STS PLIN d.o.o. is located in Dugo Selo, Croatia and is part of the Building Equipment Contractors Industry.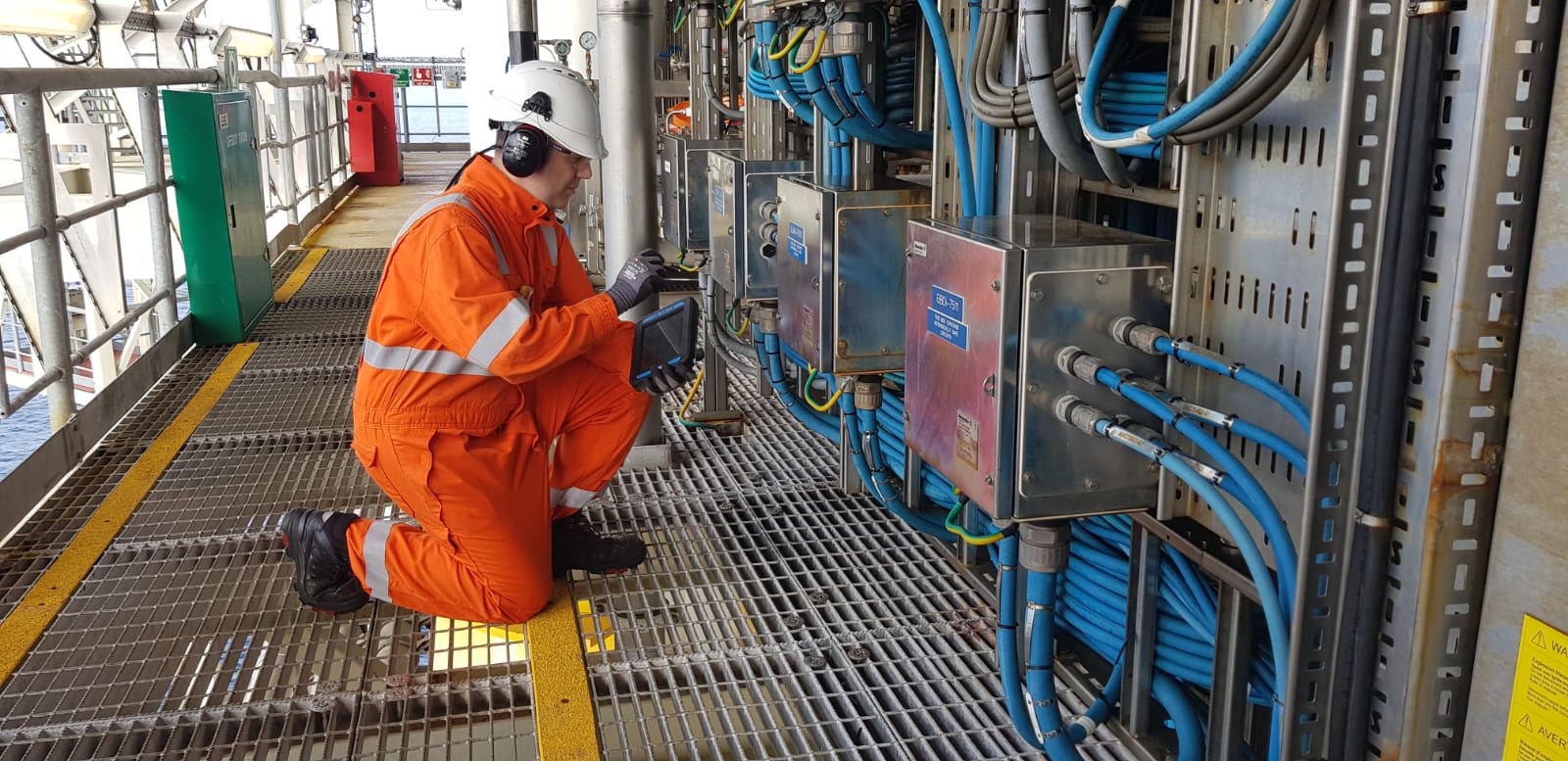 Robotic welding system Panasonic TA-1800WG3 E-frame
The robotic welding station consists of:
Robot with welding source Panasonic TA-1800-WG3
Two workstations:
1. YA-1RJB31Y00 – single-axis rotary positioner (G5)
with swivel base(G6) – 1000 kg
2. YA-1RJB21Y00 – single-axis rotary positioner (G7) – 500 kg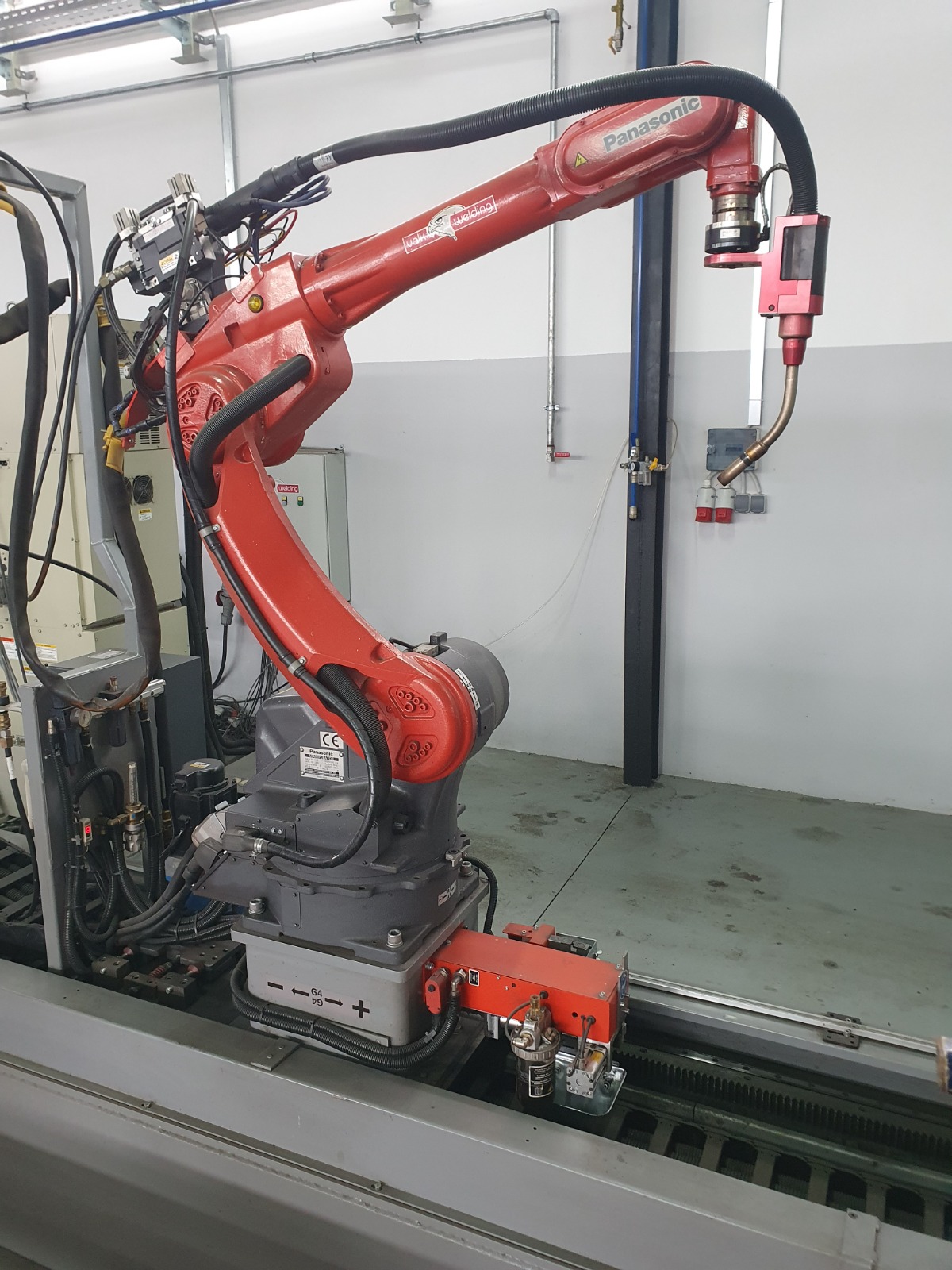 Welding robot Panasonic TA-1800 WG3 consists of :
Panasonic 6-axis robot TL-1800 WG3
E-frame – the robot is located on a frame (rails) with the possibility of robot movement of 5.5 m
Welding source Panasonic 350A (Pulse) Tawers WG
• Welding current 30-350 A
• Welding voltage 12-36 V
• Wire supply 50W – 14 m/min – 162 Nm
• Intermittency – 100 % at 320 A (Pulse 80%)
• Tawers Arc sensor – electric arc sensor
Workstation number 1 consist of:
Positioner G5 – YA-1RJB31Y00

• positioner-horizontal

• max 1000 kg

G6 – YA-1RJJB21Y01

• positioner-vertical

•  max 500 kg

Repeatability +/-0,05 mm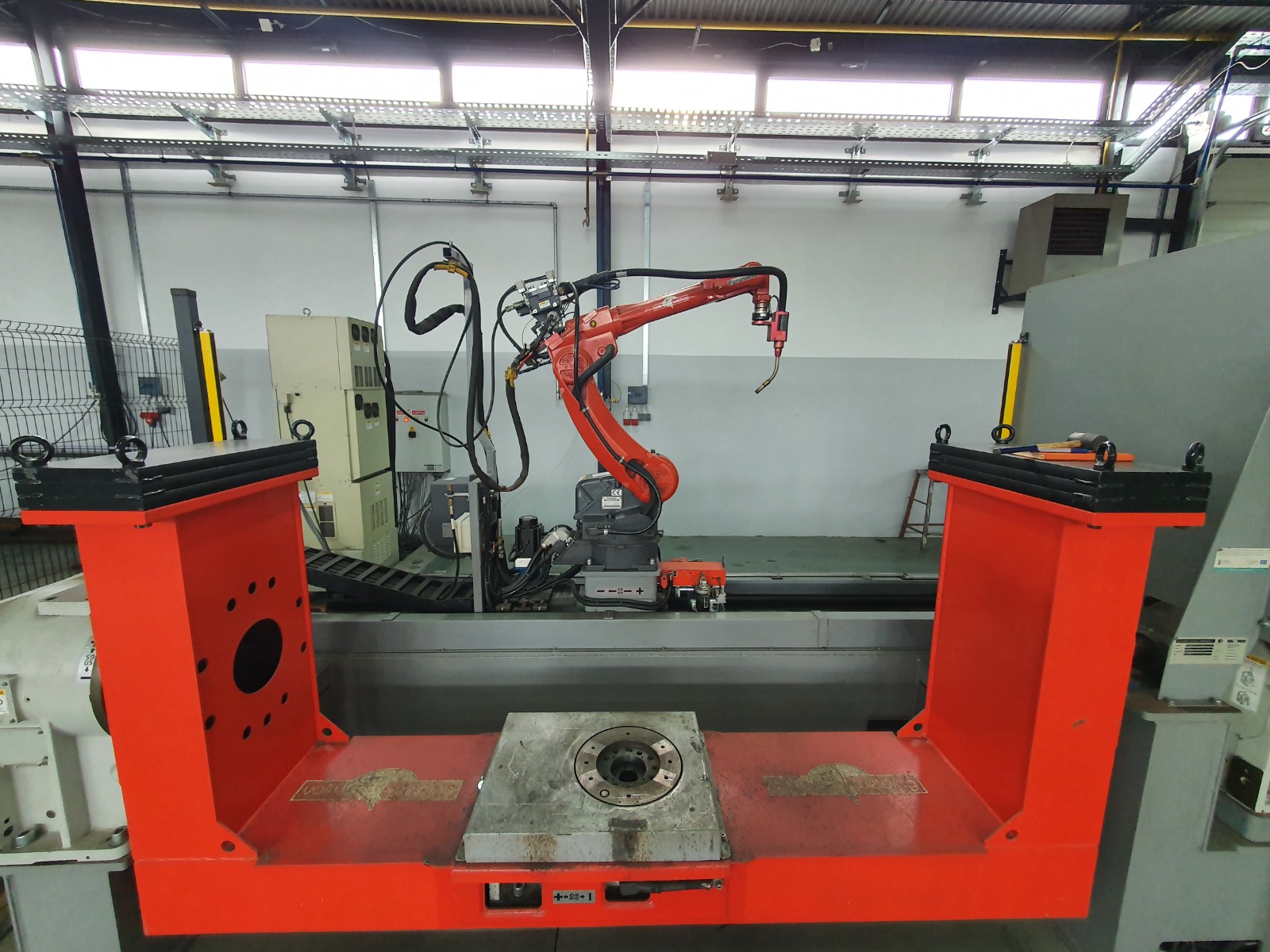 Workstation number 2 consist of
Positioner G7 – YA-1RJB21Y00
• Positioner – horizontal
• Max 500 kg
• Repeatability +/-0,05 mm
• Max speed 120°/s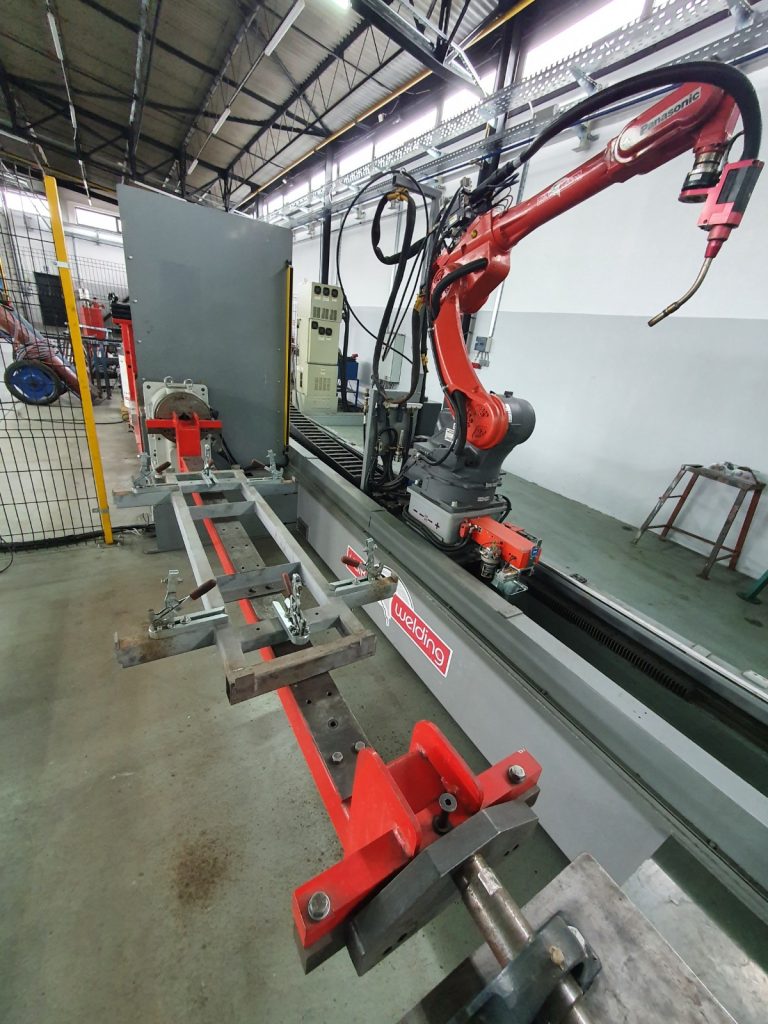 The program can be created for the 1st and 2nd
workstation and these programs can be changed via
the control panel in auto mode.
Light barriers are mounted on both workstations,
which have a safety effect that the operator cannot
enter the robot's workspace in automatic mode.
While, for example, program 1 is switched on, on the
1st workstation, the welding material can be
prepared on the 2nd workstation.
Additional functions of the robotic assembly
Mechanical automatic nozzle cleaning assembly
Mechanical automatic wire cutter
Auxiliary wire feeder for barrels
Water cooling for welding torch
Pneumatic safety device for welding torch (safety holder)
Touch sensor on wires and / or nozzles
Panasonic DTPS (Desktop Programming and Simulation System) – software for offline programming
Accreditation
• EN ISO 3834-3 – fabrication and installation of pressure equipment, pipelines and steel structures
• Production in accordance with Directive for pressure equipment
• module A2: internal production control plus supervised pressure equipment checks at random intervals
For all additional questions feel free to contact:
e-mail: m.radovanovic@stsplin.com
091/6222-178