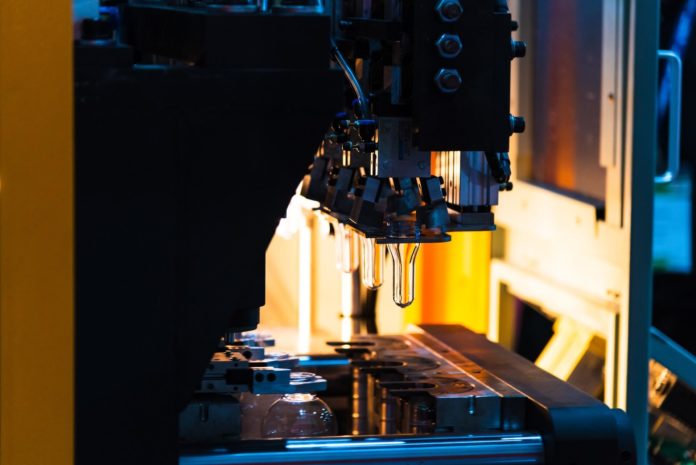 While the image of packaging is currently divided, the fact remains that it is still a large part of the injection moulding industry. As a matter of fact, it makes up the largest portion in both the French and Italian industry.
AMI conducted extensive research in Italy and France to determine which areas are strongest in the moulding sector. Surprisingly, the two countries show a very similar spread of end markets for the industry, except for one area. The high focus on packaging is not truly surprising.
AMI's database research on 2,000 injection moulding sites in these countries has shown that packaging is the largest end use market supplied by injection moulders, accounting for 47% of polymer usage in Italy and 51% in France in 2017. The findings show that 304 Italian and 239 French companies are involved in packaging production with French and Italian PET preform manufacturers, which supply the large mineral water industry.
This includes companies manufacturing in house, such as S.A. Des Eaux Minérales D'évian in France, and trade suppliers of preforms such as Plastipak Packaging, which operates in both France and Italy.
Italy's second largest end use sector is the manufacture of injection-moulded furniture, with moulders IPAE Progarden and Scab being among some of those listed in the database. In France, the automotive sector is the second largest end use market, accounting for 15% of all injection-moulded end use products compared to only 6% in Italy. This trend in the two countries is almost surprising, with the automotive sector in France accounting for twice as much as opposed to Italy.
Furniture, which is the second largest sector in Italy, is almost non-existent in France. It is roughly akin to the size of moulding use in connection with buildings and slightly smaller than its use in domestic appliances.
As a whole, the different areas represented in this study are individually stronger in Italy, with none falling below 4%, whereas almost a quarter of the entire sector is made up of these minor areas (e.g., furniture, building, electrical etc.) in France. The uses of injection moulding appear far more varied in Italy as opposed to France.
Polypropylene and PET account for 55% of all polymer usage in Italy thanks to their use in packaging. Polypropylene is also the main material processed by automotive and furniture moulders, with some of the larger consumers being Accuma S.p.A. and Sigit Sud S.p.A.
Automotive and packaging among the strongest
Similarly, in France, 62% of all polymer usage is polypropylene and PET, which again are mainly used in automotive and packaging sectors.
Nestlé Waters and Schoeller Allibert S.A.S.U. account for some of the largest volumes used in the injection moulding industry in France.
AMI's databases of Injection Moulders in France and Italy provide suppliers, distributors and buyers with detailed, qualified data on injection moulders, with a vast amount of information on the activities of these companies.
The injection moulding databases contain extensive details on over 2,000 injection moulding operations, providing information on the polymers bought and products manufactured for 884 sites in France and 1,128 in Italy.
The information was gathered by direct contact with each company to ensure the highest possible level of accuracy.
In addition to being a useful resource on the key players in this complex and fragmented thermoplastic conversion sector, AMI's databases reveal a wealth of facts about the industry in each country.