Okuma is the only single-source CNC provider in the industry to develop and produce all hardware components, the controls and the software for the machine tools in-house.
The development and production from one single source leads to a perfect combination of hardware, software and electronics. Due to their outstanding precision and high productivity, the grinding machines can be found in several industries. They are used for a wide range of materials including soft, high-strength and temperature-resistant materials as well as sintered alloys, Inconel or chrome-plated workpieces.
Craftsmanship for highest quality
In addition to the modern technologies that Okuma is constantly developing and optimising, the machine tool manufacturer also relies on skilled craftsmanship that has become rare. In the CNC grinders, for example, hand-scraped sliding surfaces are used on the guideways and mounted components. The manufacturing process of hand scraping is very time-consuming and requires a high degree of skill and experience.
Nevertheless, it is worth not neglecting this demanding manufacturing method, as the resulting sliding surfaces have a degree of durability, precision and quality that could not be achieved with other methods. With the exceptionally long service life and availability of the machines, Okuma ensures that the total cost of ownership (TCO) remains as low as possible.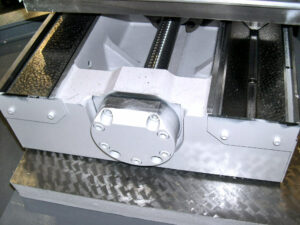 In-house developed control facilitates operations
All Okuma CNC grinders are equipped with the in-house control OSP-P300GA, which was developed specifically for grinding applications. The control has an intuitive user interface, and very little user input is required. In addition, the control is easy to customise and can be modified and individualised with apps allowing for ergonomic and productive workflows. An example for this is an app for determining the optimal dressing parameters, which can be used to perform dressing simply, quickly and with highest precision.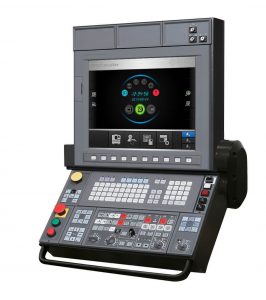 All-in-one processing from a single source
In addition to stand-alone standard machines, Okuma offers complex production cells. This not only means an automation of the grinding processes. Rather, it covers the entire machining of a workpiece including turning and milling operations on Okuma machines.
Users benefit from the consistently high manufacturing quality of Okuma solutions and only need to be familiar with one type of control. As a result, the Okuma solutions can be used for a wide range of applications, and only one operator is needed to control and monitor the entire manufacturing cell. Especially in times of a shortage of skilled workers, this proves to be a considerable advantage.