Walter AG introduces a variety of new cutting tools for a multitude of uses across different industry sectors.
Walter AG, one of the world's leading metalworking companies, has reinforced its status by announcing a flurry of developments in milling cutter technology – all designed to generate a raft of cost-savings and improved process integrity benefits, for users across all industry sectors.
A new PCD cutter able to machine both aluminium and bi-metal (grey iron-aluminium) workpieces by utilising a number of indexable inserts, each optimised for different applications.
The M2127 PCD milling cutter features standard indexable inserts, with correspondingly varied possible applications without changing the tool and excellent availability of the inserts while minimising storage costs.
The PCD grades themselves have been optimised for each specific application. All indexable inserts feature seating grooves and are fixed in the insert seat with wedge clamps secured against centrifugal forces.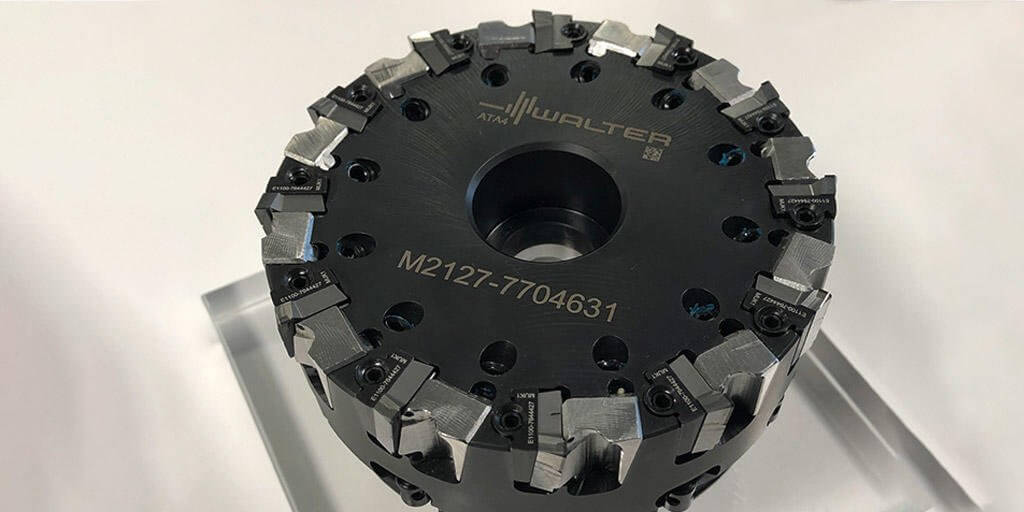 This ensures extremely high speed stability and process reliability. Axial cutting edge adjustment makes it possible to adjust the runout with an accuracy of 1–2 μm, resulting in time savings for the user. This makes mass production in the automotive industry an interesting area of application for the PCD milling cutter, which is available in diameters up to 160 mm.
Two new long-life solid carbide cutters (MC319 and MC320 Advance) are specifically for roughing.
An expanded range of M4000 cutters of up to 315 mm diameter for larger workpieces and the next generation Xtra·tec XT (Xtended Technology) shoulder and face mills for increased productivity and process reliability.