LizzieSat is a satellite that will be constructed using advanced 3D printing technology from Markforged. This collaboration with Sidus Space, an expert in space systems, combines their knowledge and expertise in space engineering with the benefits and capabilities of 3D printing.
The use of 3D printing enables fast and flexible production of satellite components while reducing costs and production time compared to traditional manufacturing methods. This innovative approach allows for the creation of advanced and high-quality parts required for satellite construction.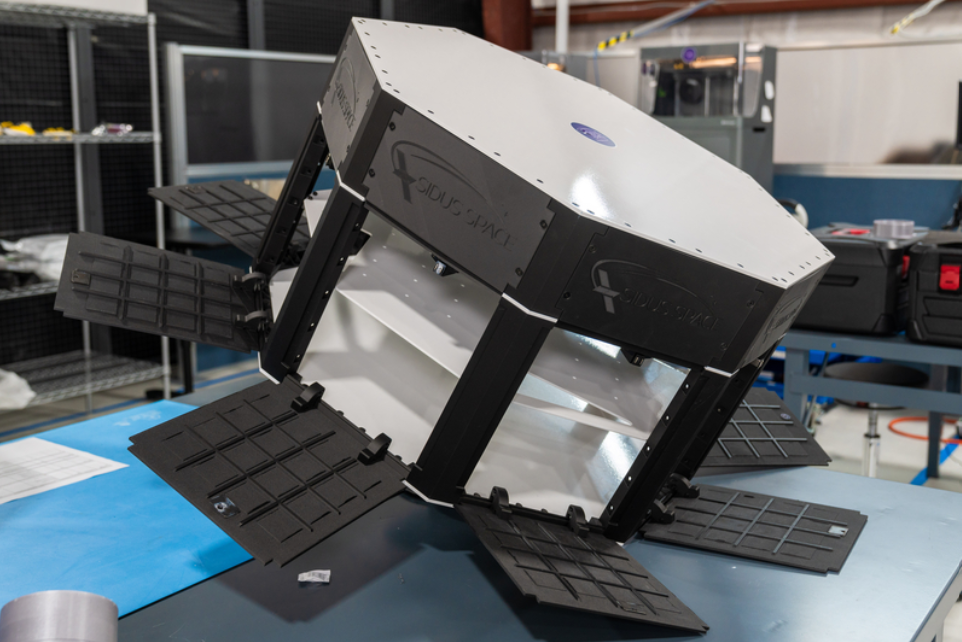 The collaboration between Markforged and Sidus Space opens doors to new possibilities in space system construction using 3D printing and demonstrates the progress of technology in the space exploration industry.
3D printer manufacturer Markforged has unveiled a YouTube video that showcases the "work in progress" 3D printed LizzieSat satellite.
According to Sidus Space, the satellite must comply with the stringent certification standards of aerospace engineering, while also being limited to a maximum weight of 100 kg. To tackle this complex engineering feat, Tony Boschi, a former NASA engineer, and Lead Design Checker has been leading the project. Boschi said, "You've got batteries, computers, all the components that make the satellite operate that take up significant weight – the more weight I can remove from the rest of the structure, the more payload we can put in."
Sidus Space utilized Markforged's flame-retardant Onyx FRA material to produce components with metal-like strength, while also reducing weight and production time. According to Sidus Space, the 3D printed prototypes on its flight test platform, made using Onyx FRA, remained intact and functional even after a year in space outside the International Space Station (ISS).
Furthermore, these partially 3D printed LizzieSat satellites are capable of hosting customer sensors and other technologies. It is also capable of collecting valuable data on various industries, such as aviation, maritime, weather, space services, earth intelligence and observation, financial technology, and the Internet of Things. Additionally, Sidus Space's first 3D printed satellite is expected to launch this year on the SpaceX Transporter-9.