High-performance 3D printed ceramics have the potential to unlock applications that no other material class can match. In 3D printing, ceramics often get overlooked, placing third after metals and polymers as a material choice. Third place in terms of current use, yet 3D-printed ceramics have the potential to become abundant. Ceramics cover cement, concrete, glass, brick, and pottery as a material class.
Cement alone is the second most used material in the world.   
Historically through, cracking the code of producing ceramics additively has been challenging. Johannes Homa, CEO, Lithoz, explains, "you are always in a very harsh situation with ceramics. It doesn't matter if you're producing one or one thousand; there can be no compromise on material quality." For a functional 3D printed ceramic, says Homa, "you need the material properties to match the end product." 
The most common ceramics use oxide materials, and the total market, while less than metals, can be quantified as in the billions of dollars range.  
Applications for high-performance 3D printed ceramics include machinery, electronics, space, and medicine.   
Ceramic 3D printing comes with its challenges: "Ceramics are a difficult material to work with, hardly any OEMs are doing it themselves. Contract manufacturers do most high-performance work," says the Lithoz CEO, "one flaw in the part, and it is useless." This difficulty explains why a substantial effort goes into material research and development. Materials must achieve a high final density to provide functional material properties. "It's not like 98% density is 2% less quality," says Homa, "it means a huge difference, maybe 50% less strength," underlining this point.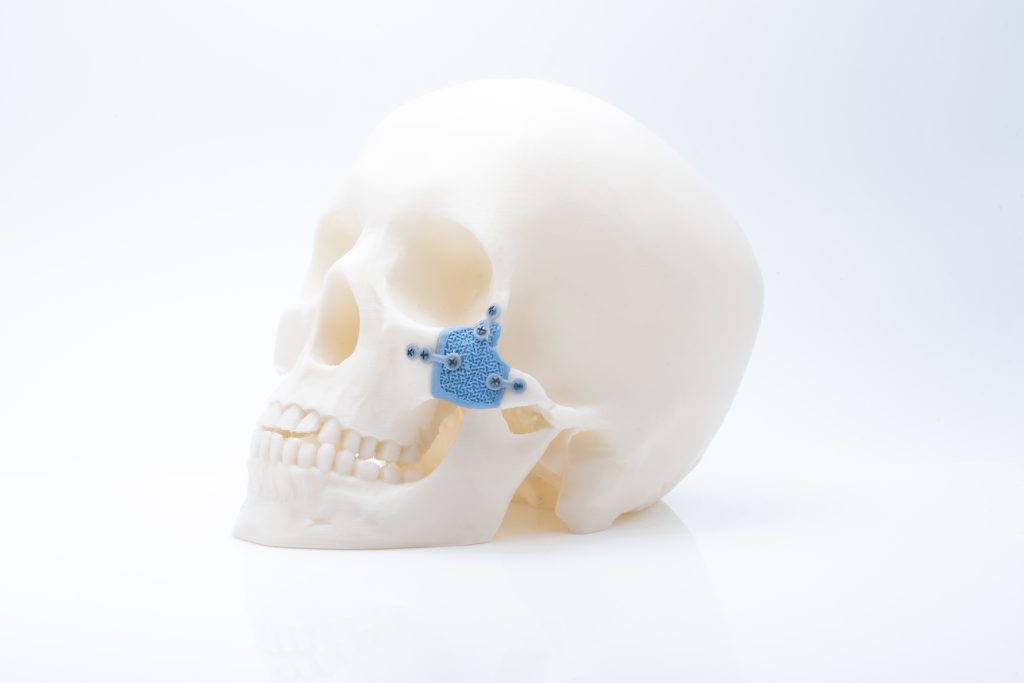 Ceramic

bone

replacement

materials

 
CERAMIC

BONE

REPLACEMENT

MATERIALS

ARE A

PROMISING

APPLICATION

OF

3D

PRINTING

TECHNOLOGY

IN

MEDICINE.

THESE

MATERIALS

ARE

USED

TO

REPLACE

DAMAGED

OR

MISSING

BONE

TISSUE

,

AND

THEY

OFFER

SEVERAL

ADVANTAGES

OVER

TRADITIONAL

IMPLANTS

MADE

FROM

METALS

OR

POLYMERS

.

 
Ceramic materials used for bone replacement are biocompatible, meaning that they do not cause a harmful reaction in the body. They are also highly resistant to wear and tear, which makes them ideal for long-term implantation. Additionally, ceramics have a similar stiffness to natural bone tissue, which can reduce stress on the surrounding bone and promote faster healing.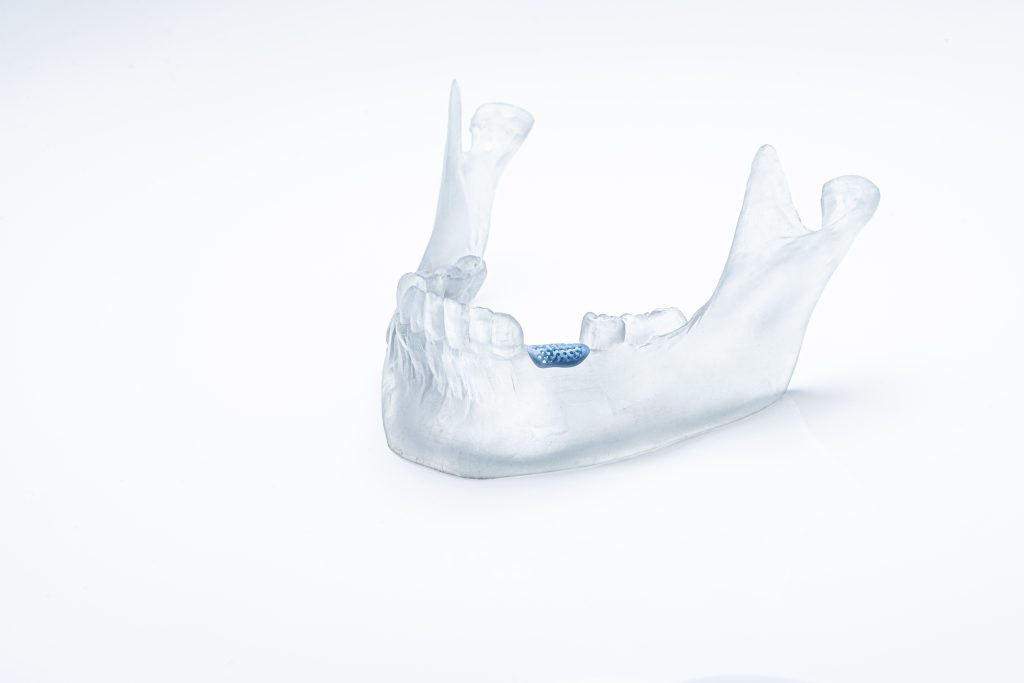 3D printing technology allows for the creation of highly complex and customized bone replacement structures. This is important because every patient's bone structure is unique, and traditional implants may not fit properly. With 3D printing, surgeons can create implants that are precisely tailored to each patient's anatomy, which can improve the success of the implant and reduce recovery time.  
Overall, ceramic bone replacement materials represent an exciting area of research and development in the field of medical 3D printing. 
Lithoz has been working with medical practitioners since 2017, "We are expecting to see a lot more discussion and reporting of longer-term outcomes in coming years," says the Lithoz Director of Medical Solutions. The company has several bone replacement materials available; the most recent is Lithabone HA 480.  
Bomze explains, "surgeons and practitioners liked our HA 400 material for scaffolds but also wanted greatly improved wall thickness, excellent biocompatibility, and high flexibility in geometries". After listening to customers, Lithoz developed Lithabone HA 480 to have a "broader window" of applications. These include the ability to 3D print "really large cranium replacement implants" and closed surfaces where soft materials can grow.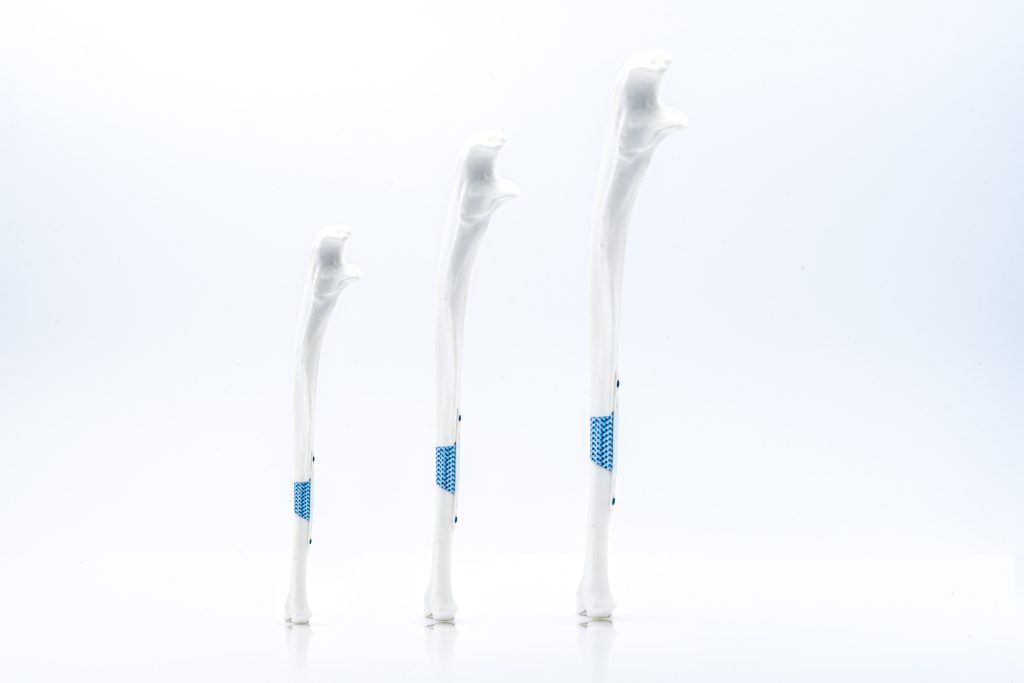 Bone replacement for critical size defects in long bones is another application where 3D printing tackles a recurrent problem. "The challenge is to bridge a critical size defect in long bones, for example, legs or arms, which usually results from trauma," says Bomze. "Critical-sized defects that heal on their own [can] lead to pseudarthrosis. Thus, a bone replacement implant is necessary. Here the focus is again on the patient-specific design and the open porous network of the scaffold. Another important possibility is to define the angle of the two bone ends, which are critical to reconstitute and fully function again," explains the Lithoz Director of Medical Solutions.