UK based Ai Build is a company developing Artificial Intelligence and Robotic technologies for large scale additive manufacturing enabling the development of a highly efficient on-demand economy. Ai Build is bringing disruptive autonomous large scale 3D printer technology into a wide range of industrial applications empowering factories of the future.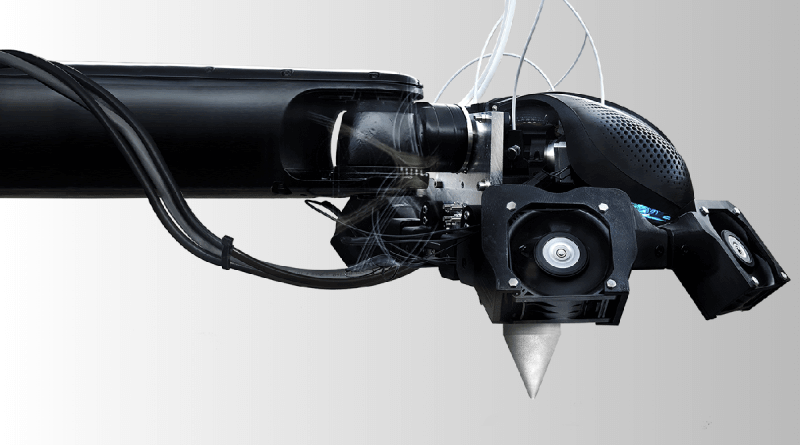 AiMaker
AiMaker is a high precision robotic end-effector that attaches to industrial robotic arms and is able to 3D print large objects at high speed with great accuracy.
Combining advanced AI algorithms with real-time manufacturing data from its sensors and cameras, AiMaker detects any problems and makes autonomous decisions on the fly for achieving the best possible print quality.
AiMaker is designed and engineered to enable fast production with high quality. It is supported by a metal internal skeleton which provides robustness and precision to achieve uninterrupted production.
Its all-metal hot end ensures a consistent extrusion quality for a wide range of polymers and composite materials.
AiCell
AiCell provides a robotic arm enclosure offering a controlled environment with a lightweight modular structure available in three sizes and provides the optimum setup for consistent production quality.
AiCell automatically regulates the ambient temperature to reduce material shrinkage during production. It also ensures strong adhesion to base with its metal heated bed.
All environmental parameters of AiCell are monitored and controlled from the cloud to achieve flawless production with engineering grade materials.