Gripping small components with active, gripping force maintenance. EGI can diverse range of handling tasks in electronics, pharmaceutical and laboratory applications.
Intelligent parallel gripper with certified PROFINET interface 
Schunk's intelligent parallel gripper EGI, which has a certified Profinet-IRT interface, has been designed specially for demanding and diverse handling tasks in electronics, pharmaceutical and laboratory applications. With its individually programmable stroke of up to 57.5mm per jaw, and a flexible, adjustable gripping force of up to 100N, the robust and sturdy mechatronic gripper can handle a huge range of workpieces.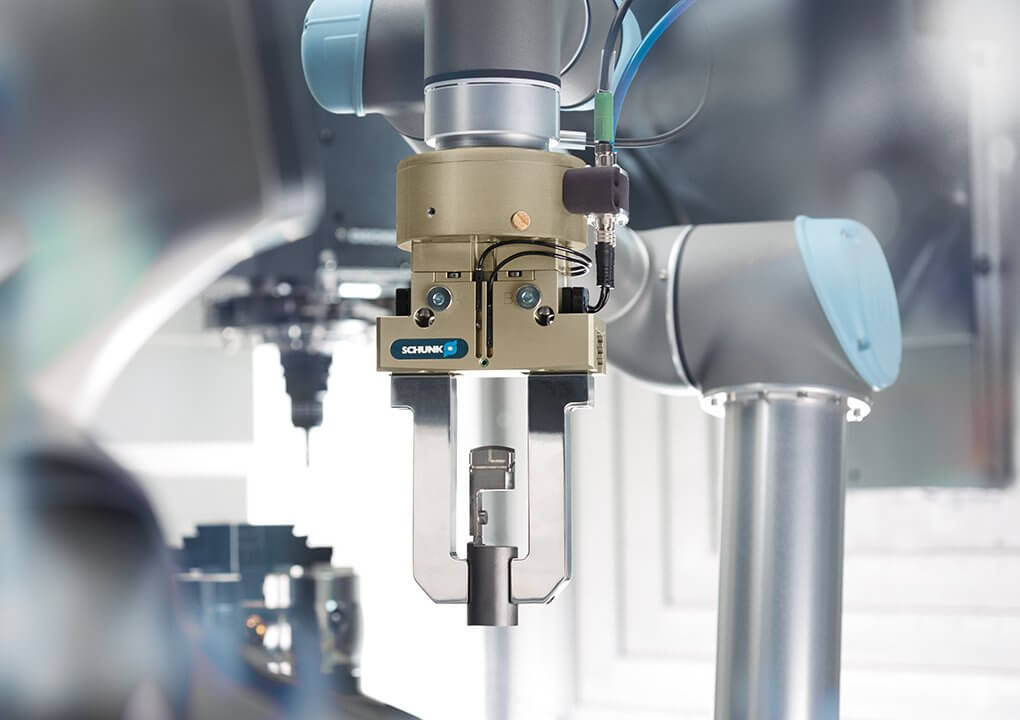 Fast and simple commissioning 
Thanks to its integrated intelligence even components that are flexible or sensitive to deformation or fracture can be handled gently and reliably, which makes commissioning rather easy.
EGI's specially developed, active gripping force maintenance ensures that the built-up gripping force is almost completely maintained, even when power failures or emergency stops occur. This is an advantage over conventional mechatronic grippers.
Compared to grippers with conventional, gripping-force maintenance via springs, the overrun traverse of the gripper finger in the locked state is minimal, Schunk notes. This means that EGI can also prevent accidents caused by flying parts or when objects get trapped.
The gripper boasts a wide range of functions matched with simple commissioning. A standard integrated web server can be used to configure all its basic functions, not needing additional software. Moreover, added features increase the level of convenience. The jaw movement of the gripper can be manually controlled in a crawling mode, which offers advantages such as after an emergency stop.
The "extended referencing" function can also be used to store one extra stroke and it can be set to an exact limit on the software side, thereby, simplifying programming. With its certified, IRT-compatible Profinet interface (category C), EGI is said to meet all the requirements for high-performance applications.
The position of the gripper finger, the gripping forces, and the closing speed, can be detected and controlled without delays. Intermediate positions and special referencing for the gripper are also possible, Schunk adds.
The first step is standardising the gripper for small components (size 80). Plans are underway to include additional sizes. Moreover, the functional scope will be further expanded via software updates.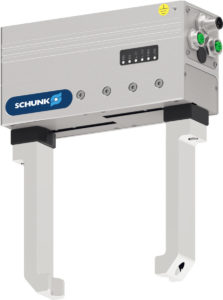 Product features 
Gripping force freely adjustable up to 100 N 
Stroke of up to 57.5 mm per gripper jaws 
Active maintenance of gripping force 
Certified category C PROFINET interface 
Your added value 
Simple commissioning via integrated web server 
Manual jaw movement possible via jog mode 
Sensitive workpiece handling 
Check out EGI at Schunk's booth at the Moulding Expo in Hall 3, Booth A43.