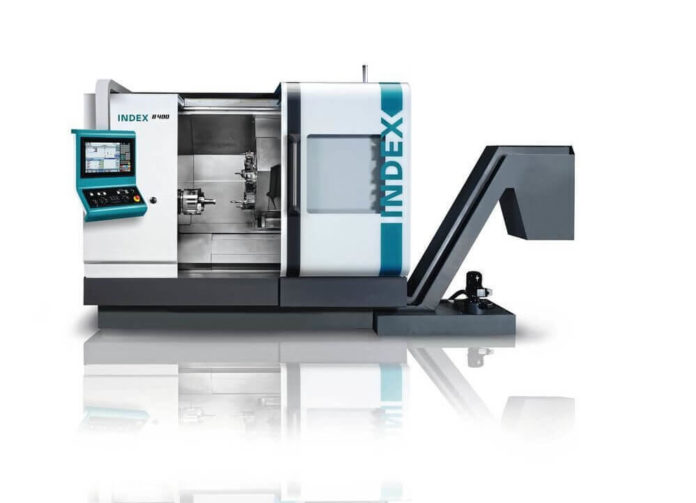 Index-Werke will showcase turning machines for the precise and powerful machining of customised flange and shaft parts in Stuttgart.
CNC turning machine manufacturer Index-Werke will present two new machines of its Index and Traub brands: Index B400 and Traub TNA400 universal turning machines with optional counter spindles. Both universal turning machines, which are based on a common platform, are ideal for the precise and powerful machining of customised flange and shaft parts. They are available with a counter spindle to provide more flexibility and high-precision machining.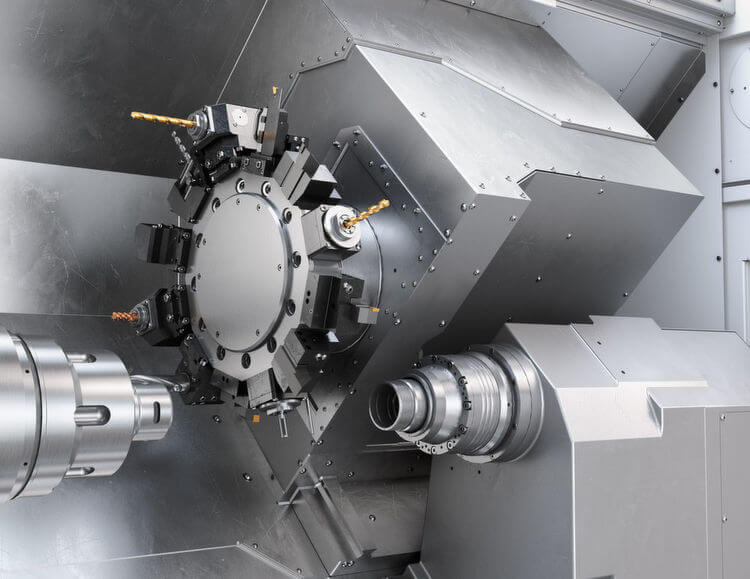 Both machines are almost identical in design – the difference being the machine's CNC control. While the Index B400 has the latest generation Siemens Sinumerik 840D-sl controller, the Traub TNA400 comes with a CNC TX8i-s V8 that is based on Mitsubishi controls. The iXpanel operating concept developed for the company's Index line, which allows for networked production access, ensures the use of both controllers to be convenient.
The machines have a tailstock located on generously dimensioned roller guides and the entire electrical assembly can be freely positioned from within the NC program. For jobs that need concentric rear-end machining on parts machined on the main spindle, both machines are optionally available with a counter spindle.
Index-Werke notes that the belt-driven main spindle is equipped with an A8 short taper and 24-kW power (bar clearance of 82 mm, speed of 4,000 rpm, a 520 Nm torque). The counter spindle, which is also powered by a belt drive, is one size smaller and has an A6 interface. To improve the accuracy of the rear end and thus boost precision of further machining steps, users may rotate over the cylinder and face, and place a locating hole aligned exactly on the front side. The counter spindle was designed to generally accommodate smaller bar and chuck parts. Automatic part removal has been designed along these lines and workpiece sizes of up to the size of the main and counter spindles, corresponding to the bar clearance, can be accommodated.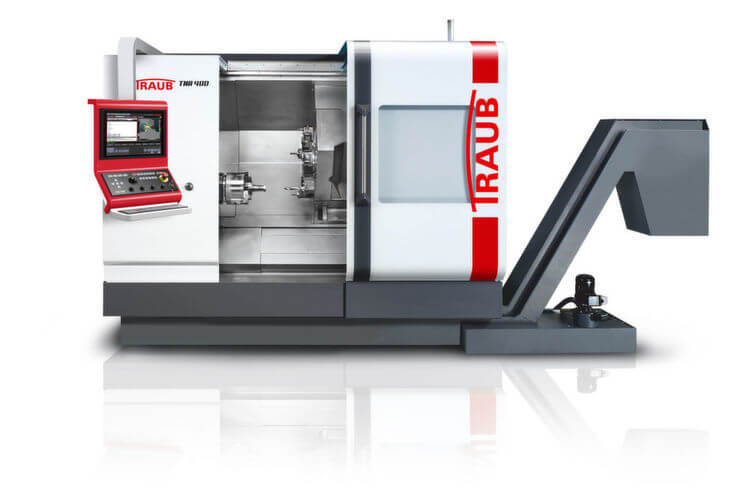 For counter-spindle versions, both machines have radial turrets like those used in Index machines, namely, with a VDI30 mounting in accordance to DIN 69880 and patented W-serration. The latter contributes to a consistent, repeatable set-up of the twelve tools because the W-shaped profile ensures basic holders on the tool turret to be aligned reliably and fast, with repeatability in the micron range.
The Index B400 and Traub TNA400 can be engaged not only for small-batche production but also the economic turning of medium-sized batches. An optional bar package can be used to attach a bar loader, which consists of the required hollow clamping cylinder and a workpiece removal unit.
Whether it's the standard version or one of the optional variants, all offerings of both universal machines have consistently ergonomic designs that enable easy operation and quick set-up. A slant machine bed made of mineral cast and inclined at 45° provides vibration-damping properties and forms the basis for high-precision machining.