The sun is an inexhaustible source of energy. In just 2 minutes, the sun on our planet emits

enough energy for the entire human population for 24 hours. Of course, there are certain limitations to using solar energy. Primarily, this relates to

geographical location, season, time of day and weather conditions. The advancement of solar technology and current energy (non)

conditions have influenced the increasingly widespread use of solar energy. 
Solar technology converts solar energy into usable energy. Today, the most widespread form of solar technology is photovoltaic po

wer plants.
Photovoltaic power plants convert solar energy into electrical energy that is used for household and business needs. 
The advantages of using photovoltaic power plants are numerous. We will mention just a few, such as energy independence and reduced energy costs and no negative impact on the environment and climate.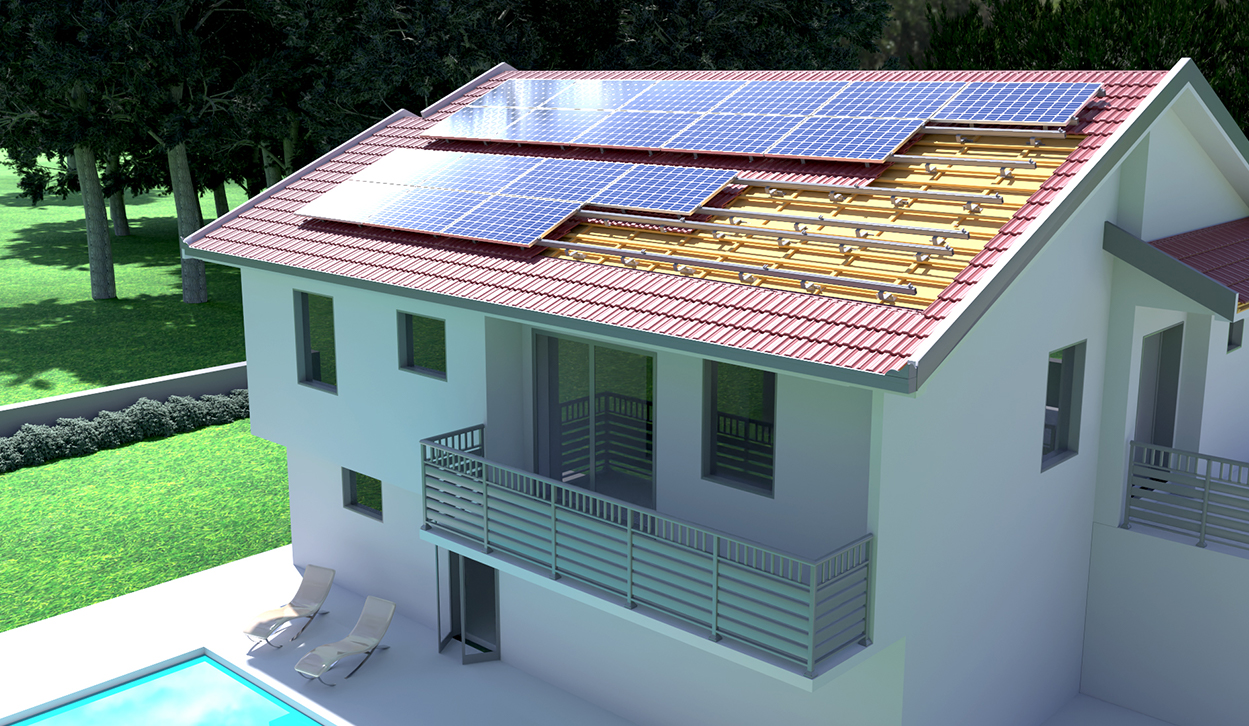 Solar energy has become one of the most important sources of energy. Primarily, because the use of renewable energy sources positively affects sustainable development and economic growth. That is why FEAL has developed FNE systems for photovoltaic power plants for ground and roof-mounted installation. 
FEAL substructure systems for ground and various types of roof installations: 
FNE-2000 is a system developed for ground and various types of foundation structures.

 

FNE-1100 system includes an aluminium substructure designed to create modular support structures with the possibility of installing o

n the roofs of family houses for different types of conventional covers. The materials used are selected to ensure reliability and durability over time.

 

FNE-

1200 is a system developed for installing photovoltaic power plants on flat roofs. This system is divided into two par

ts. The first is the substructure installation with a slope of 10°, and the second is the substructure installation

with a slope of 11° to 35°.

FNE-1300 is a system developed for installing photovoltaic power plants on the roofs of industrial halls.

 
All FEAL FNE systems are designed for quick, easy, and clean on-site assembly, without any additional processing requirements.  
The construction elements are made of aluminium alloy EN AW-6063 and EN AW-6005.