The automation company FANUC is committed to strong growth in Europe by responding to customers' requirement of further support and service.
The spe-cialist in CNC controls, robots and intelligent machines invested around 100 million euros in the past three years in the expansion of its European subsidiar-ies and it will invest another 100 million euros over the next three years. New facilities and expansions are being planned in more than ten European locations.
Automation specialist expands Service Network and Training Centres
FANUC continues to strengthen its sales and service network in Europe. This summer, the Japanese company opened two highly sophisticated company buildings; in the Rhône-Alpes region in France, and near Milan in Italy.
New FANUC facilities are also under construction in Malmö in Sweden and Moscow in Russia. Numerous other locations are about to expand, including Stuttgart in Germany, Paris in France, Barcelona in Spain, Wroclaw in Poland, Mechelen in Belgium, Coventry in the UK, as well as offices in Austria, Slovakia and the Czech Republic.
Implementation of the projects began in 2014 and will take about another four years to complete. By 2022, 25 out of the total of 36 European offices are to be expanded or renewed. FANUC is the world's largest supplier of CNC controls, drives and industrial robots and a specialist for various intelligent machine tools. One of the company's major strengths is that FANUC can offer CNC controls and servo drives as well as whole machines developed and produced centrally in FANUC's factories in Japan.

The company also maintains a warehouse in Contern (Luxembourg), where more than 4,000 robots and other FANUC products are available for fast delivery to customers. Also 100 million euros worth of spare parts are stored primarily in Luxembourg but also at all European subsidiaries to ensure a spare parts availability of over 99.9%.
Investments in human resources
Additional investments will be made in human resources. In the past 3 years, FANUC increased the number of employees throughout Europe by 27% to reach 1,600 employees. More than two thirds of FANUC employees are either technical support or service engineers. FANUC makes sure to implement its "Service First" principle across the board and ensure the maximum uptime of its products at the customers' factories.
Apart from technical support and service another focus of FANUC's expansion are its training centres. One of the main purposes for the office expansions is to provide additional training to customers. FANUC will expand its training to locations where new offices are built and additional space and equipment is available.
"We as FANUC make service our first priority," says Shinichi Tanzawa, President & CEO of FANUC Europe Corporation. "We want to be as close as possible to our customers so that we can best respond to their needs. I am not requesting our people to increase sales but to fulfil customers' requirements which will surely give us additional opportunity to grow our business".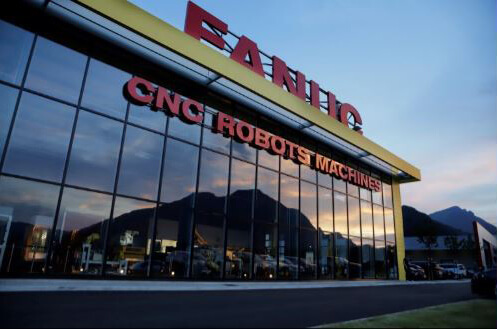 This principle is also reflected in the choice of locations. The new 3,500 square meter office building in Marnaz, France, is located in the middle of the economically strong Rhône-Alpes region. In Italy, FANUC is now represented on an area of more than 13,000 square meters near Milan. The new building in Sweden will be located in Malmö where many industrial companies are located and is also close to Copenhagen, the industrial center of Denmark.
Meanwhile the new FANUC building in Russia will be build just at the outskirts of Moscow in the beautiful campus of Skolkovo where high tech companies and research centres are located. The number of European subsidiaries is also growing: at the beginning of April, FANUC opened a subsidiary in Serbia to support customers there.
This means that in addition to the European headquarters in Echternach, Luxembourg, there are now 26 subsidiaries and branches. "Even if the economy in some European countries has weakened somewhat recently, we expect sustained growth in the region in the medium and long term," confirms FANUC's European Head Mr. Tanzawa. The trend towards automation continues unabated.