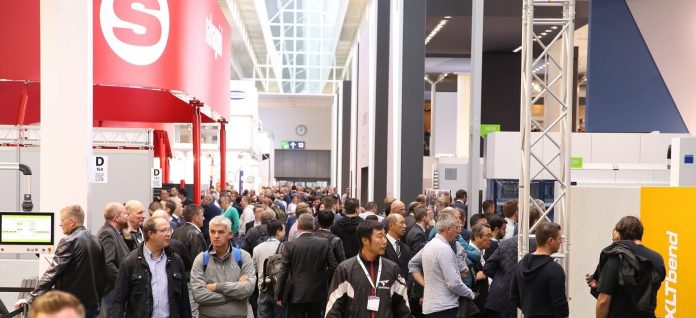 The trade fair has been postponed to March 2021. A digital replacement event is scheduled for October 2020.
Mack Brooks Exhibitions has today announced the postponement of Euroblech, which was scheduled to take place at the Hanover Exhibition Grounds in Germany from 27 to 30 October 2020.
The new dates for the next Euroblech, 26th International Sheet Metal Working Technology Exhibition, are 9 -12 March 2021.
This decision was taken after extensive conversations with all exhibitors and partners over recent weeks and months who have expressed their preference not to hold the show in October, in light of the ongoing Covid-19 crisis. Uncertainties around travel restrictions in order to maintain the truly international character of the Euroblech event were also a concern to many participants.
As part of a recent series of industry surveys, the participants of Euroblech indicated their requirement to network and conduct business in order to pave the way for the recovery of the industry following the Covid-19 pandemic.
Euroblech will therefore offer a virtual hub for the global sheet metal working industry in October.