Known as the Hyper GT, the firm says its latest vehicle is designed to "redefine the coupe," by allowing four people to travel in luxury without having to sacrifice on performance. Built using the same Divergent Adaptive Production System (DAPS) as its predecessor, the sedan features a highly-aerodynamic body and hybrid drivetrain, optimized for delivering the 'ultimate GT' power-to-weight ratio. 
"The V Max is a new chapter in the 21C story, delivering high top speeds, unrivaled road and track performance and timeless elegance," said Kevin Czinger, Founder and CEO of Czinger Vehicles. "This is a historic moment in time and one that will fundamentally change automotive manufacturing for generations to come. The future isn't 10, 20 or 30 years away. The future is now."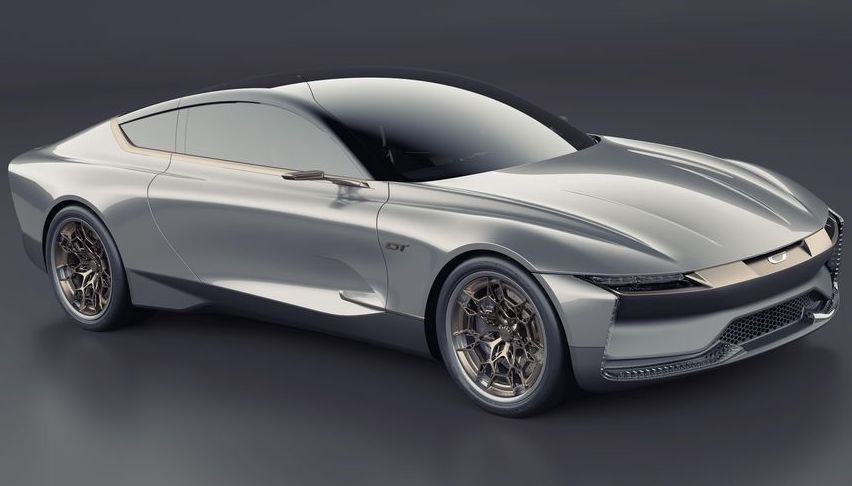 "THIS IS AN EXCITING JOURNEY FOR US AS WE SHATTER THE BOUNDARIES OF DESIGN AND PERFORMANCE."
DAPS 3D printing at Divergent Technologies
Like the 21C before it, the Hyper GT is understood to have been developed via Divergent Technologies' DAPS system. Using a combination of 3D printing and generative design, the end-to-end hardware-software platform is capable of computationally engineering, printing, and assembling automotive builds, with minimal human intervention. 
As a result, the system unlocks rapid design iteration, while allowing for the production of multiple different car models on the same machine, in a way that makes it a potential challenger to traditional automotive production processes.
Leveraging DAPS, Divergent's sister firm Czinger Vehicles has so far managed to develop the Czinger 21C, a high-performance $2 million hypercar capable of going from 0-62 mph in just 1.9 seconds. At the 2022 Goodwood Festival of Speed, it was revealed that the vehicle has an almost-entirely 3D printed chassis, and features parts consolidated into 'nodes' which bring weight savings of up to 40%.
DAPS technology has also gained substantial backing, with Divergent raising funding worth $160 million in April, and been adopted by multinational OEMs in the design of their latest vehicles. Just last week, for instance, an Aston Martin with a Divergent-3D printed subframe was unveiled, that's said to have used the system to consolidate parts in its support structure and realize significant weight savings.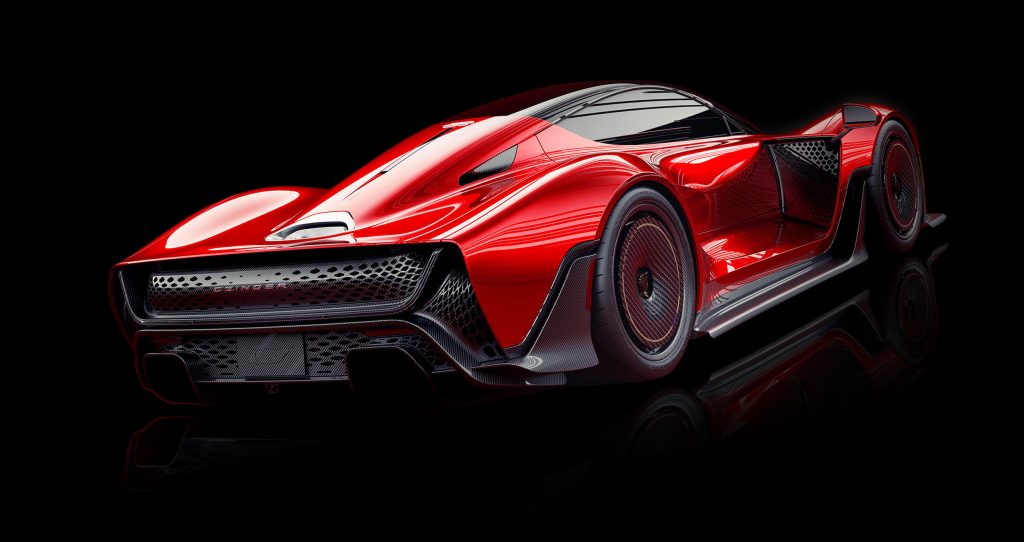 Czinger Vehicles' new vehicle line-up 
Unveiled at the Monterey Car Week automotive show in California, the Hyper GT has seen Czinger Vehicles bring the technology behind the 21C together with the classic four-door sedan. In keeping with the advanced DAPS production process used to build it, the new vehicle features a bold, futuristic aesthetic, including gullwing doors, designed to provide owners with effortless entry and visibility. 
While Czinger Vehicles hasn't revealed the vehicle's exact engine specifications, it's known to feature an in-house developed hybrid drivetrain, and is reportedly set to borrow heavily from the 21C's 2.88-liter twin-turbo V8. 
Alongside the Hyper GT, Czinger Vehicles has also introduced a second body style for the original 21C. Engineered to optimize the car's acceleration and top speed performance, the 21C V Max body features an extended, aero-driven tail profile so that it's able to slip through the air faster than its predecessor.  
Equipped with seating inspired by the SR-71 fighter jet, and available in new 'Blue and Red My Mind' color schemes, the 21C V Max is ultimately sculpted to produce a low coefficient of drag and deliver maximum stability at speed.
According to the firm itself, its latest vehicle designs are "proof of what can be conceived when the physical constraints of traditional manufacturing and tooling are removed."
"We have created the world's most technologically advanced hypercar," added Czinger Vehicles Co-founder, Lukas Czinger. "From the AI-driven design software used to engineer it to the patented alloys its structures are printed in, the 21C embodies more than seven years of development and hundreds of millions of capital investment."
"WE ARE EXCITED TO INTRODUCE NEW SEGMENT-DEFINING MODELS TO OUR LINE-UP IN THE YEARS TO COME AND ESTABLISH CZINGER AS ONE OF THE GREAT AMERICAN AUTOMOTIVE BRANDS OF OUR TIME."