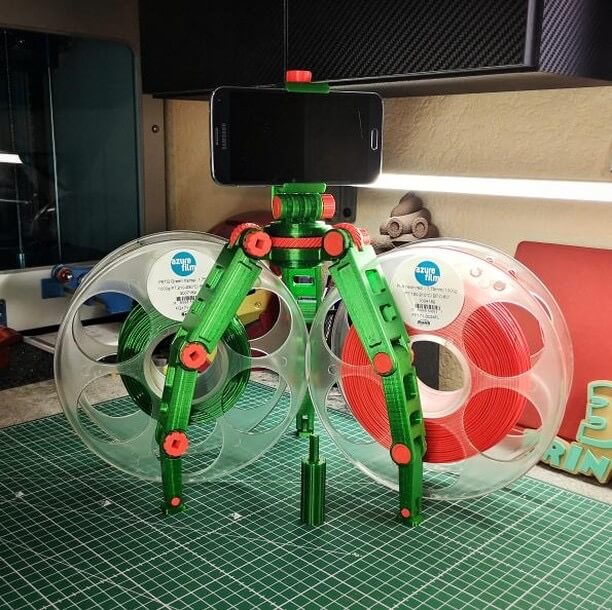 AzureFilm from Slovenia was founded in 2015 and soon became one of the leading companies in this part of Europe to sell 3D printers, other accessories and accessories for the new branding technology. We talked to Mr. Ivo Derman, who presented the latest trends in this industry branch.
With what purpose has AzureFilm been launched?
Our biggest goal was to produce materials for 3D printers or 3D filaments.
What is 3D printing, when did this technology discovered and who needs it?
3d printing is a technology that allows us to create any subject in just a few hours. Technology is best used to develop innovations, functional prototypes, small series of complex parts, making specialized tools and replacement parts. Technology began with Charles Hull, who in 1984 developed the technology of creating physical 3D objects from digital data. Two years later, Hull patented technology called Stereolithography. In the same year, he founded 3D System, developing the first commercial 3D printer.
Can you explain new trends in 3D printing?
Every day new 3D printer models and new materials are emerging on the market. For example: Filament that can knit, solid materials, water and wood materials. Of course, there are also printers that print simultaneously with more color and more material and are easy to operate.
What types of filaments / threads do you use for 3D printing?
Plastic is currently being used for 3D printing. In Slovenia, we produce our 3D printing materials: flex plastics, PETG plastics, PLA plastics and ABS plastics. We produce high temperature and impact resistant plastics, which looks like wood and smells like wood.
Can you explain the LPD / FMD and CLIP 3D printing technology. What are the advantages and disadvantages. Which technology do you use?
Fused depositing modeling or FDM technology melts plastic and blends it into layers. The best 3D printing technique is also the slowest. For each layer that a 3D printer makes, the printer's head is raised by 0.1mm The advantage of this high technology is that it differs from the conventional post-production that is based on the removal of the material so that the excess material remains for demanding 3D models. The advantage of this printing technique is that for 3D models weighing 100 grams, spend the same amount of filament / thread. Unlike other 3D technologies. The most impressive feature of 3D print is that we get a physical model that was not supposed to be split into several parts. In addition, the 3D object we print may have moving parts or it may be hollow.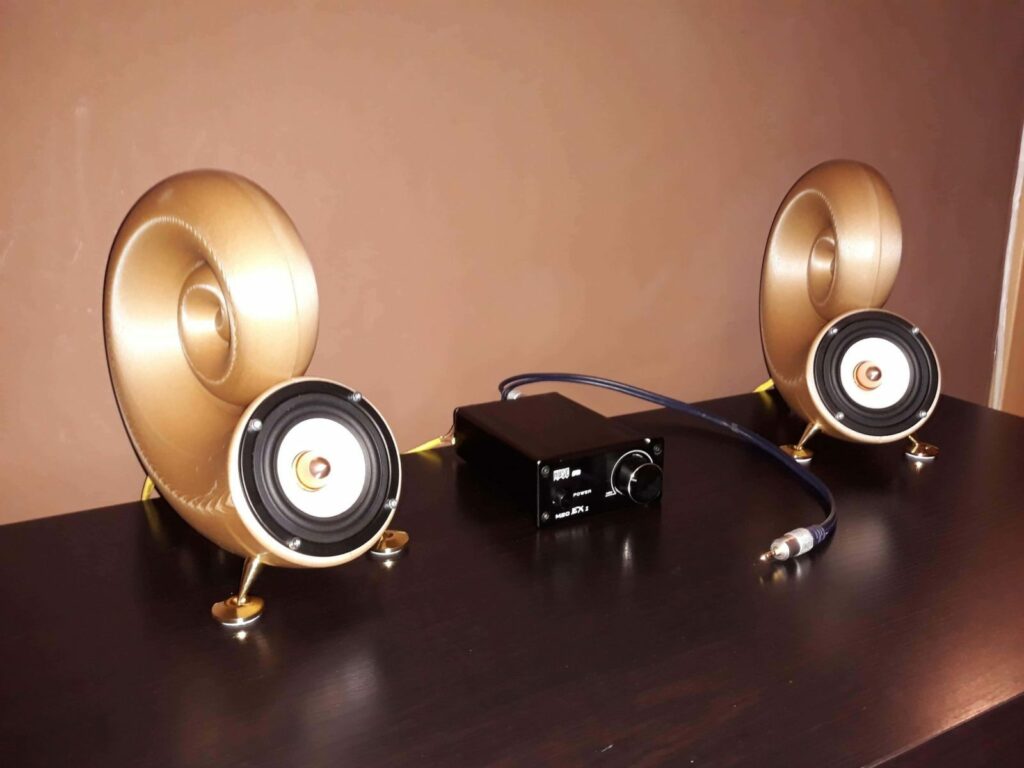 Where are you more represented in the industry or private users / hobbyists?
We are represented roughly the same. This technology is still new / young, but every company that wants to innovate is required. More and more companies realize that 3D printing can help produce batch / order from 100 to 300 pieces per year and of course realize that this technology is much cheaper. On the other hand, 3D printing is very interesting for private users who want to learn something new or simply want to make / print some pieces and start their first job.
In your opinion, how 3D printers can help in business and everyday life?
We spend a lot of time promoting the AzureFilm community on social networks. On our profile Instagram: https://www.instagram.com/azurefilm3d/ we publish the product pictures of our customers as well as their orders. For example: if you need a phone book, you can print it yourself. Do not know where to go with all the tools you have? Printed shelves and tool boxes. 3D printing lets you create any idea. All you need is to imagine and print the model. Many people who meet for the first time with 3D printers are left out of text because they do not know what technology they need and what they will use. But when they start thinking about 3D mode, and seeing what every 3D printer can do for them, they begin to realize that this technology will be very important in the future.
Ethernet port from 3D print
Did people and businesses recognize the benefits of 3D printing?
We believe that the industry has still not recognized all the benefits of 3D printing. Many people know about this technology but still do not know how and what to do with it.
How to choose the first 3D printer? Your recommendations?
Facebook has a lot of 3D printing groups, whose members have 3D printers and can work with them. Our Facebook group brings together people with different 3D printers who use our 3D printing materials. The group provides useful information to anyone who has problems with 3D printers and printers. Our Facebook group address is:https://www.facebook.com/groups/AzureFilmOfficial/
How much are you present on the European and Croatian market?
We are present in the European and Croatian market but not as much as we would like. At the moment we are selling most in Slovenia, besides we are present in the German and Italian markets.
What is the future of 3D printing and how do you see this industry for 5 to 10 years?
We think that every household will have a 3D printer in the future and will know to print a 3D object. The same as today's computer is present in every home.
Is there a chance that in the future 3D printing will take over the primacy of machining industry or from a toy makers?
Surely there is a chance that in the future many private users will print stuff or toys for personal use or business and will be more successful each time. As we have bought Lego Cubes in the store so far, everything will be printed with a 3D printer. Additionally, another great advantage of 3D printers is that children will start to think technically.
What are your goals in the new year? Plans? Projects? Ideas?
The goals of this year are to increase our market in Europe, to show people that 3D technology is very important for the future and for the world. We want to prove that 3D technology can help both parents and children. This year we put many new products and materials on the market. We want to prove what all 3D printers can print: from functional things and industry products to entertainment and toys for private use. As we have said, we are very active on social networks to prove to people what is possible. In addition, we encourage them to start thinking about 3D printers and how much they can help them. 3D printers become easier to use. We also work videos on Youtube for every mistake people make when printing. So you can just look at a video explaining how to correct the mistake and how it came about.
All additional information can be found here:
Facebook: https://www.facebook.com/azurefilm/
Facebook group: https://www.facebook.com/groups/AzureFilmOfficial/
Instagram: https://www.instagram.com/azurefilm3d/
Youtube: https://www.youtube.com/channel/UCDBHTgVVVBg5m41NQ-QpQZA
3D Print examples AzureFilm