DUESSELDORF, Germany — European plastics and rubber leaders kicked off K 2019 by acknowledging plastics' role in the waste problem and pledging the industry would do its part to find long-term solutions.
"Never before has the industry put the sustainability and recycling at so high a priority and also to train the public how to use the plastics more responsibly," Werner Matthias Dornscheidt, president and CEO of Messe Duesseldorf GmbH, said at the opening news conference on Oct. 15.
The trade show opened Oct. 16 in Düsseldorf.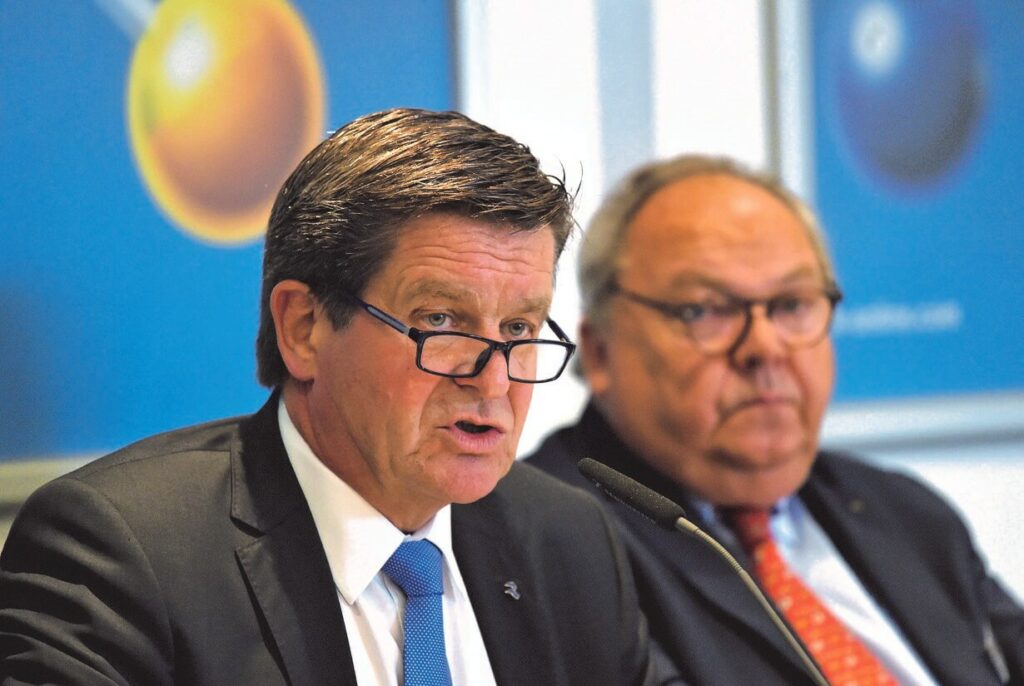 Dornscheidt said K 2019 has four themes.
"The top priority is sustainability," he said. The three other themes are digitization and Industry 4.0; the integration of processes and design, for things like intuitive operator controls; and attracting young people to the plastics industry and training them.
K 2019 comes at a pivotal time for the plastics industry, which has come under criticism from environmentalists. The K show brings together more than 200,000 visitors to tour 3,300 exhibitors from 67 countries. Of the total exhibits, about 40 percent are German companies.
"It's a unique business information platform," Dornscheidt said.
Ulrich Reifenhaeuser said K 2019 also will highlight moves to a circular economy, although he said that will not happen overnight. The industry has to change, said Reifenhaeuser, chairman of the K 2019 Exhibitor's Council.
"This is a good point in time for this and for the plastics market in general," he said.
He said packaging is a big issue on the environmental stage: "We have a plastics packaging problem overall, and that's got something to do with plastics waste."
Ruediger Baunemann, regional director for PlasticsEurope, also said K 2019 is important for spreading a more positive message. "Plastics are not so much part of the problem, but the solution," he said.
Reinfenhaeuser said it will take years before the plastics industry reaches Industry 4.0.
"You cannot switch over instantly to 4.0 digitization," he said. Instead, "you need many small but important changes." He is chief sales officer of Reifenhaeuser Group, which makes extrusion equipment.
VDMA, which includes the German plastics and rubber machinery trade association, is highlighting best practices for the circular economy at the VDMA Pavilion, outside in front of Hall 16.
"All the challenges that have been mentioned before (in the news conference) are something we will have to meet to have success," said Thorsten Kuehmann, managing director of the plastics and rubber machinery association.
Dornscheidt said K has a huge economic impact on the Duesseldorf-area economy. More than 40,000 employees work at the exhibitors' stands, and they fill up hotels, restaurants and pubs.
About 17,000 trucks hauled machinery and booth materials into the fairgrounds, including 2,450 heavy-duty trucks. Around 4,200 electrical connections are installed to supply the stands and machinery, as well as 1,600 water connections and about 2,400 additional sprinklers.
And on the evening of Oct. 15, about 700 cleaners worked to get things spotless in time for K 2019 to open.