On the occasion of the 100th anniversary of the Hoffmann Group, we talked with Mr. Marko Gajsak, Sales Director, from the company ROTOMETAL ALATI d.o.o. which became a partner of HoG in 2010.

Can you tell us something about the history of the company and how it is organized?
The ROTOMETAL group is divided into 3 parts:
metalworking – ROTOMETAL d.o.o. ,
wholesale of fastening technique – ROTOMETAL-ING d.o.o.,
wholesale and representation of industrial tools from Hoffmann Group ROTOMETAL ALATI d.o.o.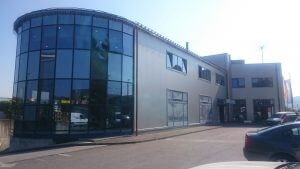 Everything started in 1986 as a metalworking craft, and in 1990, Rotometal d.o.o. was founded. By establishing the company ROTOMETAL PROMET d.o.o, in 1995, the group is expanding its activities and wholesale of fastening techniques and becomes one of the largest wholesalers of this assortment in the Republic of Croatia.
In 2010, ROTOMETAL Group re-expanded its activity on wholesale and representation of industrial tools, and in 2011 a new company ROTOMETAL TOOLS d.o.o. was founded.
In 2016, a new company ROTOMETAL-ING d.o.o. which continues the activity of Rotometal promet and extends it to the countries in the region of Bosnia and Hercegovina, Serbia and Slovenia.
How many employees do you have?
Rotometal Group currently employs 120 people, of which 50 are in metal processing, 35 in the fastening materials department, which is also the 2nd largest distributor of screwdrivers and fittings in Croatia, and 35 employees in the tooling department.
In which sectors are you represented as a machine-processing company and what kind of machinery do you have?
Rotometal d.o.o  does machining and processing of metals. It is mostly represented in the electrical industry and shipbuilding. Today, the company offers a complete service thanks to the equipment it has from CNC cutting (gas and plasma), CNC bending and cutting (electro-hydraulic), machining – classical and CNC, welding – manual and robotic, industrial cleaning and metal protection. Our CNC machine park has more than 30 machines, and the total machine park has more than 50 different machines.
Our specialty is welding and processing of parts in the electrical industry, especially generators and transformers.
Can you tell us more about your partnership with the Hoffmann Group?
The Hoffmann Group, which we represent is the largest tools sales compay in Europe and always in the first three in the world. The cooperation started in 2011 after the Slovenian company Merkur, who represented it before us, issued a letter of insolvency and lost the representation rights in the Republic of Croatia.
That same year, ROTOMETAL ALATI take on a partnership that we nourish today.
ROTOMETAL TOOLS d.o.o. is one of a total of 18 Hoffmann Group partners. After our excellent results, this cooperation further expanded to the countries in the region, and companies in Bosnia and Hercegovina and Serbia were soon opened. This year, on the occasion of the 100th anniversary of HoG, with our partners, we are organizing a big event last week in the 9th month in Samobor (ToolTruck event), where we will present the latest industrial innovations and tools for 2020!
History of the Hoffmann Group
The company was founded in 1919 by Josef Hoffmann in Munich, which was similar to ours, doing welding and locksmithing.
In 1936, his son, Franz Hoffmann, joined the company and for the first time combined the tools of various manufacturers to create a catalog related to the company. It was then that the idea for Hoffmann's catalog was born.
In 1952, the first fully-produced, designed and printed catalog is issued, which contains the entire range of products. The catalog is intended as a "reference with technical advice" for clients, but also for company employees. "Tool Bible", as it is still called today, is orange and is published every year since 1978.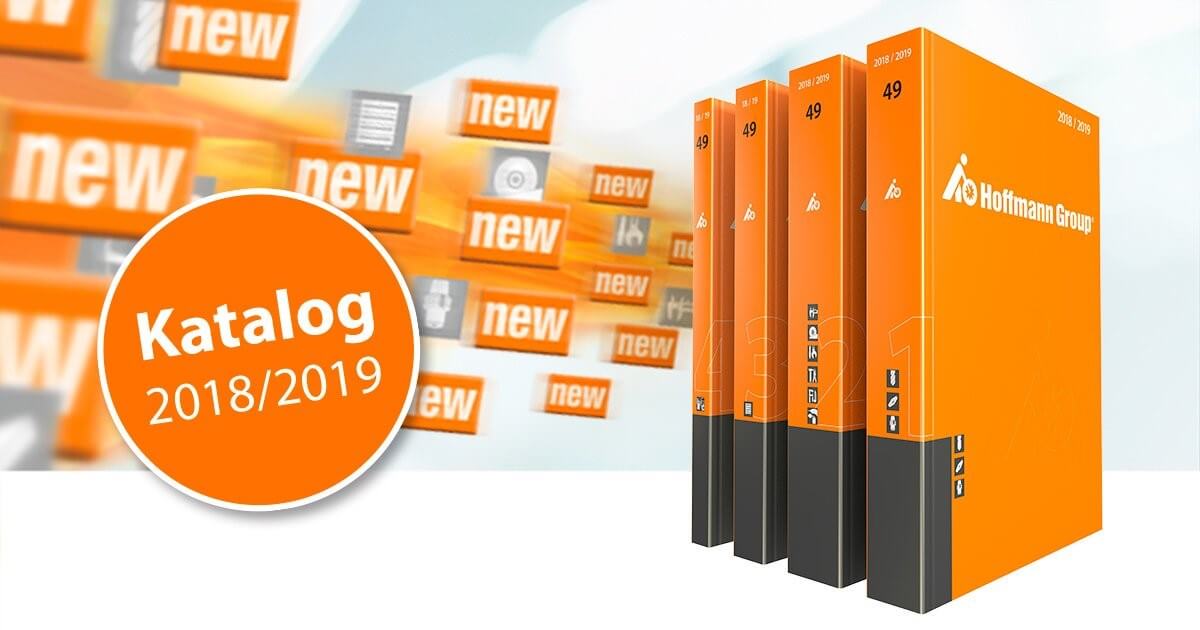 In 2019, on the occasion of the 100th anniversary of the Group, the 50th issue will be published in 18 different languages, with a 1.2 million copies.
Since 1973, with the introduction of the brand GARANT – premium tool from Hoffmann Group, Hoffmann is no longer only a trader, but also a tool manufacturer. The products impress with their innovation, functional design and top quality.

GARANT cutting tools since 2001 are constantly found in the TOP 5 largest hard metal cutting tools manufacturers in Germany.
In 1983, the brand HOLEX was presented, offering customers good industrial quality at an attractive price.

In 1993, based on the cooperation with German partners, the Hoffmann Group is founded.
State of the art logistics
In 2009, Hoffmann Group opens its logistics center in Nuremberg – now the largest and most efficient logistics center in the industry anywhere in Europe, size 40,000 m2. In order to maintain its state-of-the-art logistics standards, in 2018, the company begins construction of the LogisticCity. The new logistics center will be more than the "only" warehouse and marks the first step towards digital-connected logistic operations with the total space of 125 000 m2. LogisticCity thus embodies Hoffmann's competitive spirit.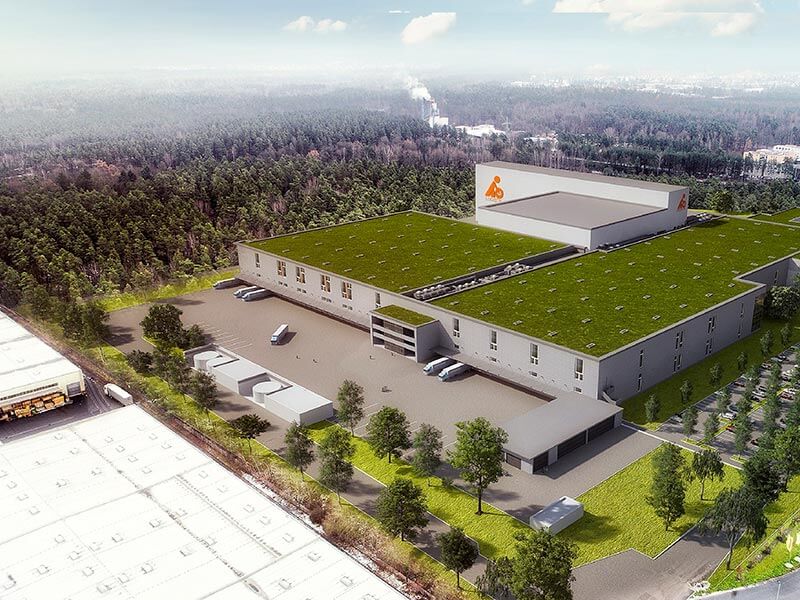 Hoffmann Group today?
Today, the Hoffmann Group has 4500 employees, 1.4 billion euros of annual turnover, it is represented in 65 countries around the world and is constantly expanding and internationalizing.
In addition to cutting tools, we also offer clamping tools, measuring tools, hand tools, industrial furniture, clothing and footwear for safety at work.
For this reason, Hoffmann Group is today a system partner that offers a complete service to its customers.
Can you highlight the services the group makes the difference between the competition?
I would cite three main competencies:
TRADE
Hoffmann Group offers the widest range of products on the market with the most powerful logistics for reliable tooling. We own the largest warehouse in Europe, where there are always more than 70,000 tools worth more than 120M €. TÜV certification guarantees that 99% of the products are in stock and that there will be no errors in delivery. So fast and efficient logistics sends over 60 000 positions per day.
In addition to its brand tools, Garant and HOLEX, Group represent the world's leading 500 brands.
PRODUCTION
In order to achieve the competence in the production of the tool, GARANT is developing in constant dialogue with customers and leading world institutes. It is produced in the state-of-the-art factories in the world and it is tested in 12 of its own test centers. The Garant tools are constantly in the top 5 brands in the world.
SERVICE COMPETITION
With more than 1300 sales representatives, our consultants are also available to our customers. So today we have specialists for cutting, clamping, measuring, grinding tools, specialists for industrial furniture (digital visualization enables the factory to be reviewed and virtual production is planned).
We also offer buyers post-sales services from re-sharpening, tool rolling, calibration of measuring tools…
We also have various e-tools, and one of the important tools is Tool Scout, which greatly facilitates tool selection and helps the customer to select processing parameters.
Also the software of the future – Software Tool 24 is embedded in our smart cabinet for issuing tools that enable automatic ordering – when the amount of a certain tool is at the minimum level, warns the system and automatically orders the new one which will arrive in one day period. The software also enables monitoring of consumption statistics and brings significant savings in purchasing and tool consumption itself.

For the end, can you tell us how your company Rotometal follows the Hoffmann Group development trends?
All sales representatives in ROTOMETAL ALATI d.o.o. are engineers with mechanical engineering degree. Also everyone has undergone basic training since offering over 80,000 tools is not easy. The training lasts for one month and consists of lectures and exercises.
Also after that training we have specialty training for machine processing, measuring tools, abrasive tools, hand tools, automated cabinets …
Each of the specializations has several levels of education that literally need years to complete.
We send our employees to a minimum of one training per year, mandatory catalog training, and to participate and visit industrial fairs, which means continuous training and tracking trends in the market.
After that, we share our newly acquired knowledge with our customers, and we do our own training and presentations for our customers and participate in tool testing to help our customers speed up production, improve their quality and ultimately make savings.
Contact:
https://www.hoffmann-group.com/HR/hr/rotometal